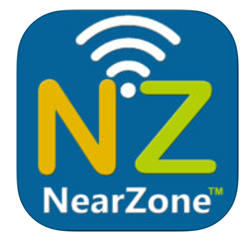 This is an ideal way to reach out to people without having to break the ice face-to-face, which can be nerve wracking for students in a new situation
Rock Hill, South Carolina (PRWEB) September 17, 2014
NearZone App connects using Bluetooth technology, allowing users to broadcast, connect and chat with users within a 30-foot radius of their phone. On crowded campuses and in busy libraries packed with students, NearZone App is a great resource for finding like-minded students or people on the same course who will help with studying and generally make the social side of college a lot more fun.
A spokesman for NearZone says, "College can be a stressful time for new students looking to make friends and find the studying partners that will help see them through some of the most important years of their lives. NearZone helps students to communicate with one another on a private basis, without sharing information unless they want to – a great way to connect with new people and potentially make some friends at a new school."
A student in a college library or study hall can broadcast a message asking about a homework assignment or an upcoming campus event and anyone with the NearZone app downloaded within a 100-feet radius will receive that message. This is an ideal way to reach out to people without having to break the ice face-to-face, which can be nerve wracking for students in a new situation.
The NearZone app, created by Ace Innovation Group, is also great for integral parts of college life like joining societies and attending parties. Gone are the conventional noticeboards of previous years – now students can communicate on a one-to-one basis, gathering members for their Debate Society or Soccer Team, or notifying everyone of an upcoming social event, on or off campus.
The app is technologically advanced, which should please the Science or Technology majors. The Bluetooth technology only consumes small amounts of smartphone batteries, so the app won't drain the power when it's used. It also has a unique system where each user can connect and expand the reach of the network – so two people standing 20ft apart could have a potential reach of up to 50ft. This powerful development means that communicating across a campus is easier than ever – and more private.
To find out more about NearZone, visit the website: http://www.nearzone.org
About NearZone:
NearZone is an iPhone app that allows people to chat and communicate within a radius of 100-feet – without the need for Wi-Fi or any other cell phone reception.