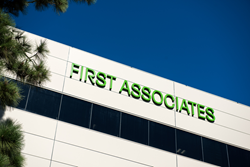 We are thrilled to partner with such an innovative loan servicing company as First Associates Loan Servicing
San Diego, CA (PRWEB) September 18, 2014
Revving up its loan servicing business, First Associates Loan Servicing, LLC, will now provide full loan servicing solutions for Mega Auto Finance, allowing Mega Auto to rapidly scale its operations while achieving industry-leading security and compliance. Based in San Diego, First Associates Loan Servicing is one of the country's fastest growing loan and lease servicers.
"We look forward to providing Mega Auto with the best servicing solution available in the marketplace today," said First Associates Loan Servicing CEO David Johnson. "We are dedicated to comprehensive loan servicing and to supporting companies such as Mega Auto Finance in their growth and evolution."
A sub-prime lender offering creative solutions for car deals, including cross-border financing, Mega Auto Finance offers creative auto finance solutions for individuals and businesses.
"We are thrilled to partner with such an innovative loan servicing company as First Associates Loan Servicing," said Guillermo Romo, CEO, Mega Auto Finance. "First Associates is an expert in servicing, which will offer great value and efficiencies for our business as it continues to expand with a continued focus on customer service."
Including this new partnership with Mega Auto Finance, First Associates Loan Servicing is committed to offering innovative loan servicing solutions, including customized technology and customer service, for a variety of businesses across the globe. Mega Auto Finance customers will enjoy streamlined servicing for auto loans, rapid response and enhanced security.
About Mega Auto
Mega Auto Finance & GFMEGA, a subsidiary of Grupo Mega, was founded in 2003 with headquarters in Guadalajara City, Mexico, and with the objective of offering financing to companies and individuals not understood by the traditional banking system, chiefly through leasing and financing productive assets. Mega Auto Finance was created in 2012 and headquartered in San Diego to provide auto finance solutions through auto dealers, both franchised and independent. Mega Auto Finance purchases retail installment contracts from automobile dealers, maintains dealer relationships and manages the interface with third-party servicing.
About First Associates Loan Servicing, LLC
Based in San Diego, First Associates Loan Servicing is the fastest growing third party consumer loan and lease servicer in the United States. The company offers a wide range of solutions for many consumer asset classes and consistently receives industry recognition for exceeding high performance standards and providing superior levels of support. First Associates has experienced management and staff, full SSAE 16 II audit, best-in-class IT infrastructure, as well as strong institutional relationships with commercial and investment banks, finance companies, hedge funds and credit unions. First Associates Loan Servicing leads the Peer to Peer industry in providing customized technology and customer service solutions for its partners. For more information, please visit http://www.1stassociates.com.