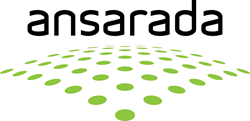 We place enormous emphasis on ensuring there is pride, camaraderie, fairness and respect at ansarada.
Chicago, IL (PRWEB) September 13, 2014
ansarada, whose goal is to make life easier for everyone in M&A due diligence, is ranked fifth in BRW's 2104 "Best Places to Work" study of companies with less than 100 employees.
"BRW's 'Best Places to Work' study give us the discipline and structure that further improve our corporate culture," says Sam Riley, ansarada's chief executive. "The team at Great Place to Work have helped us enormously."
This is the third year ansarada has been ranked among the "Best Places to Work" in Australia. The ranking, published in BOSS Magazine and BRW online, were determined by Great Place to Work Inc, a research and consulting firm.
"The companies on this list understand the role that people and culture play in their success," says Zrinka Lovrencic, managing director of Great Place to Work Australia. "A great workplace culture and highly engaged work environments win these companies not just a spot in our study, but buoys their overall success in an increasingly competitive marketplace."
ansarada was founded by Andrew Slavin, Rachel Riley, Daphane Chang and Mr Riley in 2005 with just $30,000 in capital. The company now has about 90 people in Australia, Asia, South Africa, Europe, the UK and the U.S.
ansarada's Sydney headquarters is a 102 year old converted warehouse in The Rocks. Its people sit at desks above polished wooden floors, surrounded by exposed wooden beams and turn of the twentieth century brickworks.
Through open windows and clear glass conference rooms, ansarada's people enjoy views of the Opera House and Harbour Bridge. ansarada pays for employee lunches and breakfasts. The sound of coffee being made on a Kees van der Westen Speedster mingles with the toot of ferries and tugs and the squawks of the world's first mergers and acquisitions mascot, a macaw named Manda.
"The media has done stories on us that say ansarada's a great place to work because of swings, a pool table and free beer," says Mr Riley. "But we place enormous emphasis on ensuring there is pride, camaraderie, fairness and respect at ansarada. We want people to have purpose, meaning and impact through their work. We are a team with a purpose but we also like to have fun."
At any one time ansarada helps manage 60 percent to 80 percent of the M&A virtual data rooms in Australia and is pushing to win M&A business around the world.