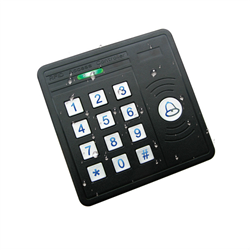 (PRWEB) September 12, 2014
Recently, SWAccessControl.com, a popular access control system manufacturer and wholesaler, has unveiled its new keypad access controllers. According to the senior engineer of the company, the new product uses the latest RFID (Radio-frequency identification) technology to control access at events, which can deliver a variety of benefits to users.
"We are excited to launch the special offer on keypad access controllers, and I think the big sale will delight distributors. All of our discounted keypad access controllers are as excellent as those from a local shop. Please note that the promotion will come to an end on September, 2014. If you are thinking of buying our cheap controllers, please visit our website as soon as you can," the CEO of the company says.
SWAccessControl.com has been working in the access control system industry for several years, and plenty of its items are popular in the market. The company has won thousands of loyal clients. Many of them love its products. The current special offer can save thousands of dollars for its new and old clients.
As a matter of fact, the company is now selling a wide range of networking access controllers at its website. A large proportion of its items are known as award-winning designs.
About SWAccessControl.com
SWAccessControl.com is a leading online store of access control system products. With an aim of offering the most affordable and convenient products, the company often announces new innovative products. In addition, it launches big promotions at its one stop website frequently. Customer service is the top priority of this professional supplier.
More details about its high quality products can be found at http://www.swaccesscontrol.com.