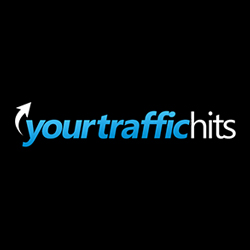 Eidinburgh, U.K (PRWEB) September 14, 2014
Banners, Pop-ups, Pay-per-clicks; these are the things that average website marketers are turning into when it comes to traffic generating. They would simply cash in big portions of their investments on campaigns that provide littlest success. YourTrafficHits think that these strategies are not typical since they have low ROI. This dilemma led many website owners to crash down slowly; gaining only droplets of earnings from their investment downpours.
Some website masters of today try to adopt the ever changing trends of the internet. Others use trends as leverages for their contents, but as expected, trends expires quickly. For example, the ALS Ice Bucket Challenge became a trend for a few weeks and some brands used it to gain more attention. But as days go by, the impact of the said challenge was weakening, degrading the effect of those ad campaigns.
The available options of traffic generation become lesser and lesser as more and more strategies are becoming outdated, but not today.
Website owners think that they tried everything they got when it comes to traffic generation, but YourTrafficHits found out 5 overlooked traffic booster tips that can still help any website shine among the rest.

Use of infographics – Although creating one of these images would take a lot of time and effort, infographics can be a potential traffic booster for any website. Infographics are usually shared on social media sites because of their unique way to inform people while still entertaining them with unique graphs and images.
Guest Blogging – Some online websites only create blog entries for their own websites, but little do they know that blogs can be maximized if they guest blog, too. Guest blogs have high referral traffic rate, which is often underestimated. Guest blogs also help website marketers build up their reputation as well.
Use of Vines – Vines, 6 second videos, are as effective as the traditional half minute commercials. What's more challenging about Vines is that campaigners must compress the brand and the message of the video within 6 seconds or less. They also have high chances of being viral.
Domain name changing – Another thing that website masters overlook is their URLs. Hard to memorize domain names tend to be buried behind websites, which are easily recalled by viewers. Very long domain names can be shortened by using abbreviations instead.
Traffic Purchasing– Purchased traffic is sometimes what a newly built website needs to gain momentum. Purchased traffic can also be targeted, increasing its conversion rate, helping any website not only to gain traffic, but also to increase its sales as well.
YourTrafficHits reminds website owners that traffic engagements usually lead to conversions and sales. More traffic to a website means better chances of brand awareness and lead generation.
For comments, suggestions, queries or orders regarding traffic, please visit http://yourtraffichits.com/. Or send them a message by clicking on the CONTACT US tab on their website.
Established at Broad Street, Birmingham, United Kingdom on October 2013, YourTrafficHits don't just give you traffic, we give you TRAFFIC that actually HITS. We supply your website with real targeted traffic in order to produce real sales and real views; with our trusted networks, we assure you that you will be getting not only but the best traffic. We are not just suppliers; we are also your partners. We will provide you with full support and guidance according to your well-thought campaigns; we change your campaign from plans to profits. We also deliver traffic fast at any given time; unlike other traffic suppliers, we don't snooze, and you don't lose.