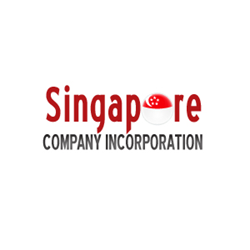 the company secretary may also be held liable for the company's failure to comply with the law in certain situations
Singapore (PRWEB) September 12, 2014
Singaporecompanyincorporation.sg, a portal for company incorporation services in Singapore, has published a guide defining the roles, duties and responsibilities of a company secretary in the city-state.
In Singapore, the Accounting and Corporate Regulatory Authority (ACRA), which is the national regulator of business entities and public accountants, mandates that every company must appoint a company secretary within six months of its incorporation. Importantly, the appointee must be residing locally in Singapore, and he or she must not be the sole director of the company.
Notably, even though the Singapore Companies Act doesn't define the responsibilities of a company secretary, he or she is the officer primarily responsible for administrative and reporting functions mandated by law. Thus, it is the job of the company secretary to assist the company directors in ensuring that the company meets all its regulatory obligations.
"Although the ultimate responsibility for complying with legal obligations lies with the directors, the company secretary may also be held liable for the company's failure to comply with the law in certain situations, as explained in our guide," said Ms. Cheryl Lee, manager at Singaporecompanyincorporation.sg.
Detailing the powers vested in a company secretary, the guide notes that in Singapore, a company secretary can authenticate documents or formal proceedings of the company. Also, he or she can issue certified copies of company resolutions along with any one of the directors, which is considered proof of passing of the resolution.
In addition, the guide has separate sections listing the mandatory qualifications and key duties of a company secretary in Singapore.
"The Companies Act, Section 171 (1AA), dictates that a company secretary of a public company in Singapore must be suitably qualified. As regards to the appointee's duties, the most important are to ensure all statutory compliance requirements by ACRA, arranging the board and general meetings, as well as other duties towards shareholders and non-executive company directors," added Ms. Lee.
As ACRA recognises a company secretary to be an officer of the company, the guide also mentions certain fiduciary duties of the appointee, which are similar to what is expected from the company directors.
"A company secretary must always act in the best interest of the company, avoid conflict of interests, carry out duties with reasonable care and diligence, and never make illegitimate profits from personal dealings for or with the company," concluded Ms. Lee.
-END-
To view the full guide, please visit http://www.singaporecompanyincorporation.sg/how-to/incorporate/singapore-company-secretary/
About SingaporeCompanyIncorporation.sg:
SingaporeCompanyIncorporation.sg is a portal for entrepreneurs and professionals who want to have a presence in Singapore. It is also a provider of company incorporation, as well as the related taxation and relocation services in Singapore.
80 Playfair Road
Singapore 367998
65 6850 5280
info(at)singaporecompanyincorporation(dot)sg