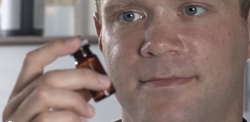 Edinburgh, Scotland (PRWEB) September 12, 2014
Eulysis UK Limited's patented Single Vial System (SVS) comes at a time when the world needs it the most. This integrated and compartmentalized technology that has been under Research & Development for the past 17 years optimizes current technologies for the reconstitution of lyophilized (freeze-dried) medicines by enabling them to exist within a single container alongside their diluent for reconstitution. This simple and efficient technology can be used successfully in the reconstitution of vaccines such as those for the treatment of malaria (Artesunate), smallpox (ACAM 2000), diphtheria, tetanus, pertussis (whooping cough), poliomyelitis and influenza B (Pentacel).
With its potential to reach twice as many people in developing countries using the existing supply chain and production facilities, their flagship innovation is revolutionizing pharmaceutical storage and delivery globally. The company's testing involves Extended Stability and Non Inferiority as well as Human Factors Engineering with an initial launch in Ethiopia and subsequently within sub Saharan Africa and beyond.
The latest Ebola outbreak that has swept the West African states of Guinea, Liberia, Sierra Leone and Nigeria this year claimed over 2,000 lives. While the World Health Organization (WHO) has issued a roadmap to guide and coordinate the international response to the outbreak of the Ebola virus disease in West Africa, the situation remains grim with an anticipated death toll of nearly 20,000 before the outbreak can be brought under control. Furthermore, a projected half a billion dollars would be needed to fund efforts aimed at stopping the spread of the dreaded disease.
Current vaccines, antibiotics, antidotes and other pharmaceutical products comprising these two components need to be manufactured, stored and delivered separately. These voluminous pharmaceutical packaging formulations are not only difficult to transport and store, particularly in resource poor environments, but also present a number of inefficiencies and pose potential risks of contamination, sterilization issues and incorrect reconstitution errors apart from excessive consumption and usage of raw material for production.
SVS involves a unique manufacturing process, which allows the integration of a lyophilized active ingredient(s) and its diluent for reconstitution to exist within the same container. The technology is designed for seamless integration with existing manufacturing processes and clean room approvals. What this essentially means is that just one single product needs to be transported and stored as opposed to two separate vials, which translates into increased expanded access to pharmaceuticals by as much as 50% at half the current costs of transportation and production.
With the Single Vial System (SVS), Eulysis UK Limited has effectively eliminated a majority of the issues surrounding pharmaceutical access and the cold supply chain. Apart from simplified and expedited administration, low cost SVS technology also minimizes user error and spells greater product safety. With human trials of an experimental Ebola vaccine starting in the US after it proved successful in protecting monkeys from the virus, SVS could mean the difference between saving twice as many lives at a time when "New Ebola treatment facilities are immediately filling to overflowing with patients as soon as they are opened, pointing to a large but previously invisible caseload."
Speaking about the driving force behind this industrious undertaking, researcher, inventor, entrepreneur and founder of Eulysis, Spyridon Ross Tsakas said, "Expanded access to medicines is a major challenge, particularly in developing countries. Our objective is not only to help contain pandemic outbreaks such as that of Ebola, but also offer prevention and protection from other diseases. Bearing this in mind, we have collaborated with the World Health Organization (WHO), Bill and Melinda Gates Foundation and Program for Appropriate Technology in Health (PATH) to finalize our studies and launch the Single Vial System for vaccines and then all lyophilized medicines globally and as quickly as possible. Only then can we begin to equalize global health standards via optimized access."
Eulysis UK Limited is actively seeking industry partners to license the technology on a non-exclusive basis. Since it is not a standalone product, Single Vial System (SVS) does not require individual regulatory approval by either the FDA or the WHO. It only needs to prove Stability and Non-Inferiority equivalence to current technologies for approval and they are currently entering the final round of testing to provide this data. Future SVS-based technologies include inhalers as well as oral and ocular applications.