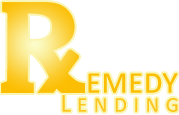 Remedy Lending was founded on one guiding principle – to provide services that help people strengthen their financial health.
Hamburg, NY (PRWEB) September 15, 2014
Remedy Lending, a membership based organization that helps members find the best financial products and programs in the marketplace have recently announced the official launch of the company. For the first 500 members Remedy Lending is offering their Platinum membership, a $75 value for the price of the Gold, a $50 savings. The Platinum membership is the top membership and provides members with a Remedy Lending Partner, the Remedy Lending Medicine Cabinet and access to Payment Made, a financial incentive program designed to help people pay their bills.
Remedy Lending specializes in finding small dollar non predatory loans by developing relationships with community based lenders throughout the United States. Remedy Lending is driven to finding our members financial products and services that will strengthen their financial health. We are a membership based organization, which means we get paid by and only work for our members.
A Remedy Lending membership provides many other benefits:
Call a Remedy Lending Partner anytime:
The Platinum membership includes all the perks of the Gold membership and much more. Platinum members receive unlimited access to a Remedy Lending Partner. A Remedy Lending Partner is dedicated to building strong relationships with their clients to understand their financial needs and situation. They are committed to helping our members become as financially strong as possible and there is almost nothing they will not do for them.
Payment Made, a weekly incentive program:
Remedy Lending even helps their Gold and Platinum members pay their bills. Every Monday at noon EST it releases a financial category to its members, with answers found in the Remedy Lending Machine Cabinet. Then on Saturday at 10am EST it releases a series of 5 multiple choice questions with 5 possible answers. The first three members who answer the questions correctly receive $375, $150, and $75 to apply to the bill of their choice.
The Medicine Cabinet:
Navigating the internet can be extremely frustrating, especially if you do not know what you are looking for. The Medicine Cabinet provides direct links to well respected companies ranging from online financial services and loans to online dating services. By bypassing the maze of the internet, The Medicine Cabinet saves you time, money and aggravation.
"Remedy Lending was founded on one guiding principle – to provide services that help people strengthen their financial health," said Melanie Crane of Remedy Lending. "We are really excited to launch our company and give our members the opportunity to use all of the services that Remedy Lending provides. In addition to connecting our members with the best loans and financial services, we motivate our members to become as financially strong as possible through our motivating reward programs, valuable Remedy Medicine Cabinet, and dedicated Remedy Lending Partners."
About Remedy Lending
Remedy Lending is a membership based company that helps its members find the best financial services and products while creating incentive programs designed to positively change their lives. Because the internet is dominated by predatory lending companies, many consumers never get to evaluate all the options available to them. Remedy Lending finds solutions for those who are committed to their financial health. When you become a member we want you to feel a sense of Relief, Peace of Mind, Control, and Community. We are committed to making sure all four are realized every day. To learn more about Remedy Lending, visit http://www.RemedyLending.com.