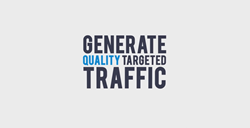 The days of multiple spammy links on your website are gone
(PRWEB) September 17, 2014
AskLink.com is a brand new perfect platform for buying, selling and exchanging top-quality backlinks and banners for everyone who cares about successful website promotion. It offers transparent self-serve trade between publishers and advertisers. Moreover, all links come from authorized papers with good content only!
The process of finding necessary links is easy as ABC: simply specify features of links and have no fear for deception! Links or banners in the relevant network may be found through the search bar. System allows sending messages directly to webmasters of manually selected websites. After negotiation is over buyer and seller complete transaction and that is the whole story.
Reliability and usefulness of AskLink.com stems from transparency of trades. All advertisers may be rest assured that they will get top-quality banners and links. This quality is achieved by interdicting garbage and external links, pyramid and spam content. The trading relations here exist on the terms of self-serve with no middle men.
One of the distinctive features of AskLink.com is that a client has a chokehold on purchase. There is no risk of buying pig in a poke because thanks to the well-thought-out search system it is easy to select necessary language, topic, PageRank, type of the website to advertize on, and reject unwanted links. The customer knows perfectly well where his ads are, and can easily sustain a positive brand image placing ads only on appropriate websites.
There are no markups or hidden fees at AskLink.com. Moreover, there is simple instruction on how to place banner advertising image in a most appropriate way with workable tips and pieces of advice given in tutorials.
For more detailed information on how to find partners for backlinks exchange or how to promote your website visit AskLink.com.