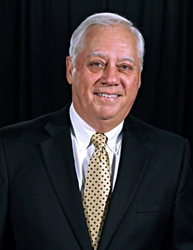 Evans, GA (PRWEB) September 12, 2014
Larry Miller, broker/owner of CENTURY 21 Larry Miller Realty, recently announced that his firm, with assistance from the CSRA Home Connections Program's Preferred Providers, co-sponsored the highly-successful inaugural "Golfing for Greatness" Charity Golf Tournament with Citizens of Georgia Power - Plant Vogtle Chapter, a 501-C(4) statewide service organization funded by Georgia Power and the Southern Company.
They raised a whopping $34,062 with all proceeds to be divided equally between United Way of the CSRA and Easter Seals East Georgia. The tournament was held Aug. 1 at the scenic Mount Vintage Plantation Golf Club, just a few minutes north of nearby North Augusta, South Carolina.
"In addition to 'in kind' door prizes (products and services), our Preferred Providers donated cash to buy golf-themed gift bags for all 144 players," explains CENTURY 21 Larry Miller Realty Director of Communications Dawn Human, who served as her company's event coordinator. "Some of our agents also volunteered their time and dollars to help Citizens for Georgia Power - Plant Vogtle Chapter and to make this worthwhile, fun-for-all event a huge success, right out of the gate."
"This event will provide critical resources that can be used to help individuals with disabilities to find the independence and satisfaction that can come from having a job," explains Lynn Smith, CEO/president of Easter Seals East Georgia. "Funds generated from this day of fun and fellowship will help our staff to advocate with employers to give disabled workers an opportunity to compete in the local job market and show how productive and dedicated they can be in any workforce."
The two co-sponsors and CSRA Home Connections volunteers sold 500 raffle tickets for $20 each, with all proceeds included in the 50/50 split between Easter Seals East Georgia and United Way of the CSRA.
"We have been privileged to serve and work with Easter Seals East Georgia in a major way for over two decades," reports Miller. "And now, working with them, United Way of the CSRA, Citizens of Georgia Power-Plant Vogtle Branch, and CSRA Home Connections in a collaborative effort to help our community is truly an honor."
About CSRA HOME CONNECTIONS®
"We took the basic premise of Century 21's Local Alliance Program and enhanced it exponentially with an aggressive multimedia marketing campaign," explains Larry Miller, who has been operating his successful Century 21 franchise for over 28 years. "Our program makes it possible for local businesses to economically and effectively market their products and services to thousands of homeowners, home-buyers, home-sellers and home-builders throughout the CSRA."
The unique marketing program features a half-hour television program shown at 10 a.m. every Sunday on The CW Augusta, and 19 times a week on WOW (formerly Knology) cable channel 38. "CSRA Home Showcase" offers 30-second and one-minute "TV tours" of dozens of homes, land and commercial properties listed by CENTURY 21 Larry Miller Realty agents. It also provides 15-second and half-minute commercial positions for CSRA Home Connections sponsors.
Other media include:

A substantial monthly radio campaign on a network of local radio stations
TV commercials on local broadcast stations (such as FOX 54) and on both
Comcast and WOW cable networks

"We're offering tons of networking opportunities for our program participants, with monthly breakfast meetings, quarterly success seminars, and other group events," reports Director of Communications Dawn Human. "Furthermore, all of our agents are promoting our Preferred Providers to their clients, and our sponsors will cross-promote their products and services throughout the year."
Director of Membership Development Caroline Thomae Bradshaw adds: "Plus, in an effort to make sure we're promoting the very best businesses available, all potential sponsors must apply for membership in the program, pass our Executive Committee's review process, and agree to regular monitoring and customer service standards."
Interested companies, professional practices, or individuals may contact Bradshaw by phone at (706) 860-0000, or via e-mail: CBradshaw@C21LarryMiller.com