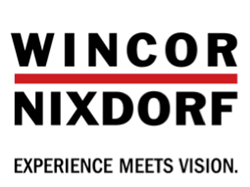 Austin, Texas (PRWEB) September 12, 2014
Information technology (IT) solutions provider Wincor Nixdorf will host an executive forum in Columbus, OH, on September 18, 2014. The event will feature leaders from BBVA Compass, The Hershey Company and ZigBee Alliance who will share insights on current trends and technologies.
Wincor Nixdorf is taking the branch and store transformation theme on the road as part of a multi-city roadshow with its next stop in Columbus. This invitation-only event is part of a seven-city tour Wincor Nixdorf is conducting featuring thought-provoking discussions on the latest trends and technologies for the banking and retail industries.
Leading industry experts will headline the executive forum in Columbus. Chris Witham, senior manager of front-end experience at the Hershey Company, will provide insight on optimizing pay points. In addition, Brett Bonner, board director at the Zigbee Alliance and senior director of research and development at Kroger will lead a discussion about a new industry standard that enhances the shopping experience for retailers and consumers alike. Alejandro Carriles, Executive vice president and director self-service channels development at BBVA Compass, will present how Banker Link is redefining the drive-thru banking experience.
"Customer expectations are changing," said Javier López-Bartolomé, senior vice president, Region Americas, and Wincor Nixdorf USA president & CEO. "These executive forums aim to bring leaders from the banking and retail industries together to discuss forward-thinking strategies in a highly transparent and competitive market."
Banking industry professionals attending the event will participate in breakout sessions on branch transformation, (new branch formats utilizing disruptive technologies to enable a sales- and service-oriented customer engagement models), true cash cycle management (how to improve branch profitability and create customer intimacy while reducing cash-handling costs by more than 20 percent), security and compliance (how to turn security and compliance challenges into customer experience opportunities), and how to transform the customer experience (adopting the consumer lifestyle into self-service touch points).
Retail professionals will learn how their organizations can leverage technology to be more efficient and improve the customer experience. Retail breakout sessions will cover such topics as store transformation (capturing and using store intelligence to improve the shopping experience and optimize labor costs), security and compliance (understanding what leading retailers are doing to manage PCI/EMV and security challenges), cash management (how to manage store cash handling to minimize cost and shrink), customer experience (how omni-channel retailing and store mobile computing can enhance the customer experience).
For more information or to register for the Wincor Nixdorf executive forum event in Columbus, click here.
###
About Wincor Nixdorf
Wincor Nixdorf is one of the world's most successful IT solution specialists for process optimization at the consumer touch-point, covering its core industries of banking and retail. With its U.S. headquarters located in Austin, Texas, Wincor Nixdorf Inc. provides a broad range of innovative hardware and software solutions, complemented by high-end services to many of the world's biggest and most well-known business organizations, raising overall efficiency of procedures and workflow to improve consumer engagement and reduce operational costs. Wincor Nixdorf has a presence in more than 130 countries and annual sales revenue of approximately $3 billion. For more information, visit http://www.wincor-nixdorf.com/usa.
For more information contact:
Amy Goldsberry
(713) 412-7985
agoldsberry(at)crosswindpr(dot)com