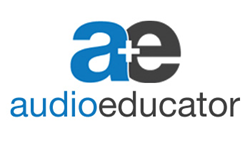 Insurance carriers only reimburse for the treatment of conditions of foot, and not for the preventive care, for instance, routine foot care in patient without any symptom is not covered by the carriers.
Durham, NC (PRWEB) September 15, 2014
Foot care coding and billing has always been tricky and controversial because of medical necessity requirements from Medicare and other commercial insurance carriers. Most number of insurance carriers only reimburse for the treatment of conditions of the foot, and not for the preventive care. For instance, routine foot care in patients without any symptom is not covered by the carriers. This reimbursement restriction has lead to confusion and complexities in diagnosis and CPT coding of foot conditions, and it is now necessary to prove that the treatment provided is medically necessary for the patient.
Nail Debridement and Its Payment Predicament
Medicare inappropriately paid about $96.8 million* for nail debridement and related podiatry services in calendar year 2000. Nail debridement was a quarter of all of the Medicare payments to podiatrists in that year, and of the $1 billion paid to podiatrists, $233 million were paid for nail debridement; where $96.8 million of that $233 million was paid inappropriately, and 22.7% of the carriers at that time had no medical justification. In order to control this rampant practice, Medicare created specific claim guidelines and rules related to foot care that one needs to follow consecutively for CMS to recognize the claim.
Routine Foot Care Is Not a Covered Benefit—or Is It?
Routine foot care for patients without any symptoms is not a covered benefit. For instance, treatment of plantar keratosis, bunions, corns, calluses, nails (except surgery for ingrown nails) and other hygienic and maintenance care for bed-confined or ambulatory patients comes under routine care—which is not covered. Although there are exceptions like in the case of foot care for systemic conditions that result in sensory loss (diabetes, arteriosclerosis obliterans, thrombophlebitis, spinal cord injury with paraplegia or quadriplegia), the systemic disease needs to be of extreme severity whose non-professional treatment could be perilous for the health of the patient.
Orthopedic coding expert Lynn Anderanin, CPC, CPC-I, COSC—who has 30 years of experience —is conducting an audio conference "Coding and Billing for Foot Care" on Tuesday, Sep 16 on behalf of the country's top-most training provider AudioEducator.com. Lynn will shed light on the routine foot care Medicare guidelines and policies available from CMS, including some from the major insurance carriers in the country. Additionally, she will also discuss about the shoes, inserts, and other prescribed orthotics, along with a table for bunion repairs.
Here's a sneak peek of the session:

What foot care services are medically necessary
What are the CMS policies for foot care
Tips and strategies to get reimbursed for orthotics, shoes, and other supplies
Learn about the specific foot care services that are not-covered
Insights on ICD-9, ICD-10, and CPT coding for foot care
And more!
For more information, check http://www.audioeducator.com/medical-coding-billing/coding-billing-foot-care-08-14-14.html
About AudioEducator:
AudioEducator brings the most compelling list of audio conferences on wide array of heath care topics—medical coding, billing, HIPAA compliance, ICD-10, EHR, CPT 2015, and more. Get trained from the comfort of your home or office without spending a penny on travel. Pick a format of your choice for training— live conference/On Demand/ DVD/ PDF transcripts and start learning.
For more information, check http://www.audioeducator.com/
We have enabled a special discount of 10%. Use coupon code SAVE10 to get your discount, Applicable on all purchases. For further query you can call our customer support as mention.
Resource: https://oig.hhs.gov/oei/reports/oei-04-99-00460.pdf