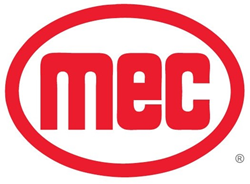 We're honored to be recognized as one of the nation's fastest growing companies and be included in the Inc. 5000
Mayville, Wis. (PRWEB) September 14, 2014
Mayville Engineering Company, Inc. (MEC) was recently named one of the nation's fastest-growing private companies as part of the prestigious Inc. 5000 list. MEC has been named to the list by achieving 89% growth over three years, placing the company at number 3623 among the 5,000 companies.
MEC is a leading manufacturer with 16 facilities that are strategically located near its customers in five states. The company's continued growth is fueled by close partnerships with customers in the agriculture, commercial vehicle, construction, forestry, power sports, energy, military, industrial and mining markets. The company provides a broad range of prototyping, production manufacturing, complex metal fabrication, tube forming, finishing and assembly services.
"We're honored to be recognized as one the nation's fastest growing companies and be included in the Inc. 5000," said Robert Kamphuis, chairman, president and CEO of MEC. "As a 100% employee owned company, we're focused every day on helping our customers be successful. This recognition is proof that the commitment of our dedicated employee shareholders differentiates us in the marketplace and continues to fuel our growth," he added.
The Inc. 5000 list features the nation's most successful private companies. Many of the best known brands gained early exposure as members of the Inc. 5000. The 2014 Inc. 5000 is published in the September edition of Inc. and distributed online at Inc.com.
MEC recently announced the addition of a new facility in Atkins, VA. to support continued growth, adding more state-of-the-art equipment that will further expand the capabilities the company offers to leading OEM companies. More information about MEC and the company's complete set of supply chain solutions can be found at http://www.mecinc.com.
About Mayville Engineering Company
Headquartered in Mayville, Wis., MEC has become a manufacturing company where employee shareholders are creating outstanding value and support every day for their customers and communities in which they live and work. MEC serves the agricultural, commercial vehicle, construction, forestry, on/off road power sports vehicles, energy, military, and industrial markets. MEC's processes include complete metal fabrication, laser and plasma cutting, stamping, forming, machining, welding, tube bending and forming, painting, polishing, brazing, cleaning, assembly and kitting, prototyping, product testing and validation, fluid level indicators, stoppers, engine tubes, suction tubes, hydraulic tubes, discharge tubes, fill tubes, high temp coatings, metal encapsulated insulation, fuel tanks, air brake tanks, air intake and exhaust systems. The firm's core competencies include collaborative product development, design for manufacturability, engineering and design review, project management and customer service. MEC operates 16 facilities with over 2,000,000 square feet of manufacturing in Michigan, Mississippi, South Carolina, Virginia and Wisconsin. More information can be found at http://www.mecinc.com.