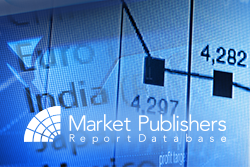 London, UK (PRWEB) September 12, 2014
The world ceramics market is increasingly diversified, expected to represent considerable size as every segment keeps on growing. Ceramics covers a wide range of sectors in the construction industry. Ceramics sub-sectors are being influenced by the necessity of the availability of raw materials and the high energy costs. With solar power becoming available, affordable and competitive by 2016-end, there are posed to be significant market shifts in the ceramics market globally.
Currently standing at USD 296.2 billion, the ceramics market is forecast to grow to USD 502.8 billion by 2020, as every industry achieves improved manufacturing efficiency along with high renewable energy efficiency. However, the ceramics sector is facing a number of competitiveness challenges which have been mainly fuelled by globalization which has encouraged specialisation in many markets; increased environmental control and regulation continues to be an important issue. A great many global players are emerging in various ceramics sub-sectors, particurlarly in wall and floor tile manufacturing. The vendors operating in the ceramics industry should invest in logistics systems that guarantee faster deliveries, high-quality production processes, and the innovative product development if they want to maintain their market share.
Topical research report "Ceramics: Market Shares, Strategies, and Forecasts, Worldwide, 2014 to 2020" drawn up by WinterGreen Research is now available at MarketPublishers.com.
Report Details:
Title: Ceramics: Market Shares, Strategies, and Forecasts, Worldwide, 2014 to 2020
Published: August 2014
Pages: 575
Price: US$ 3,900.00
http://marketpublishers.com/report/construction/building_materials/ceramics-market-shares-strategies-n-forecasts-worldwide-2012-to-2018.html
The research study offers a detailed analysis of the actual state of the world ceramics marketplace, alongside featuring authoritative information on the industry's historical background plus detailed forecasts to 2020. The report provides an extensive review and examination of major ceramic segments and different types of ceramic tiles. It evaluates the market's attractiveness and growth prospects; scrutinises the major drivers of, and restraints to the sector's growth; as well as discusses key market threats and opportunities. Regional ceramic market analyses are included. The research publication investigates the competitive landscape and gives descriptions of the ceramics companies. Furthermore, extensive forecasts of the worldwide ceramics market are also available.
Report Scope:

Accurate description of the ceramics industry as well as market dynamics
Investigation of the major drivers of the ceramics marketplace
Deep analysis of the total ceramics sector, covering sanitary pottery, ceramic roof tile building materials, ceramic roof tile building materials, ceramic floor tiles, ceramic electric insulator, glass, cement, refactory fire clay bricks, abrasives, decorative ceramics, high performance ceramic coatings, glazed tiles, inorganic color pigments, and ceramic enamel frits
Detailed analysis of the ceramic market across different regions
Careful description of ceramic products
In-depth overview of the ceramic technology
Shrewd insights into the competitive environment including exhaustive company profiles
More topical reports by the publisher can be found at WinterGreen Research page.