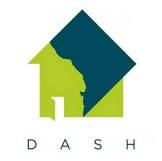 (PRWEB) September 12, 2014
The District Alliance for Safe Housing (DASH) and the Combined Federal Campaign (CFC) gathered on Thursday to honor first responders in remembrance of September 11th and celebrate the start of another CFC season. The CFC is the is the largest work-place giving campaign in the country for federal workers. Last year, the CFC raised over 51 million for charities working to improve communities. DASH was honored to be invited to the CFC Opening Ceremony and 9/11 Remembrance at the Court Services and Offender Supervision Agency and the Pretrial Services Agency for the District of Columbia.
The day included a silent observance lead by the U.S. Marine Corps Color Squad and speakers from the National Law Enforcement Officers Memorial Fund and the National Volunteer Fire Council. Throughout the ceremony, speakers emphasized that federal employees have the ability to make a difference in their communities and the world by donating to organizations like DASH that serve those in need. DASH was one of a few charities invited to the Opening Ceremonies which included the unveiling of the 2014/15 Campaign video, Make It Possible.
To learn more about how you get involved: http://www.dashdc.org/support-us/
***
DASH is an innovator in providing access to safe housing and services for survivors of domestic and sexual violence and their families as they rebuild their lives on their own terms. We seek to strengthen and expand the local safety net for survivors by providing high quality, voluntary services that are responsive to their individual needs and by engaging lawmakers, community members, service providers, and survivors in the movement to end domestic violence.