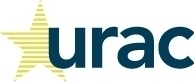 Washington, D.C. (PRWEB) September 12, 2014
As part of its commitment to a comprehensive review of its standards and measures, URAC, a leader in promoting healthcare quality through accreditation, education, and measurement programs announced a call for public comment on its new Accountable Care Measures. URAC seeks to align the programs' measures with current practices, ensure that the key functions covered by the accreditation remain comprehensive, and address important quality and safety trends. URAC welcomes purchasers, policy makers, consumers, healthcare management organizations, accountable care organizations and health plans to review the performance measures and provide feedback now through October 26, 2014.
URAC's accreditation standards and measures for accountable care provide guidance and recognition for provider organizations committed to delivering access to high quality, cost effective care to consumers. The measures have been developed by an advisory committee of industry experts for organizations prepared to assume greater risk and manage their patient populations, which requires a more technological and programmatic organization.
Public comments are due no later than October 26, 2014. For more information, please contact URAC's vice president of research and measurement, Marybeth Farquhar at 202-216-9010 or mfarquhar(at)urac(dot)org.
# # #
ABOUT URAC
URAC, a national accreditation leader, offers over 30 highly regarded accreditation programs that span the healthcare spectrum. URAC programs are created and updated by independent industry-spanning experts to address the latest market trends and needs and is a symbol of excellence that validates an organization's commitment to quality and accountability. URAC's accreditation programs are formally recognized by six federal agencies, as well as 48 states and the District of Columbia. For more information, visit http://www.urac.org.