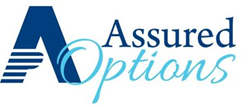 The Assured Options exchange enables our clients to set a budget, while helping their employees find the right benefit options
LAKE MARY, Fla. (PRWEB) September 17, 2014
AssuredPartners Inc. announced today a new partnership with Liazon to launch Assured Options, a private health insurance exchange for clients of AssuredPartners. AssuredPartners will use Liazon's platform to bring clients the Assured Options Exchange, which offers new health care options to organizations and their employees.
The Assured Options Exchange is an online benefits store that is changing the way employers and employees buy benefits. Assured Options helps employers save money on their healthcare costs by setting predictable budgets while allowing employees to personalize their benefits package with a selection of health, dental, vision, life, disability, and other benefits from top national and regional providers. Award-winning decision support and education helps employees make smarter benefits selections, and expense tracking tools help them manage and pay expenses year-round.
"With the changing health care landscape, we knew we needed a tool that empowered our clients. The Assured Options exchange enables our clients to set a budget, while helping their employees find the right benefit options," said Jim Henderson, Chief Executive Officer of AssuredPartners, Inc. "We are proud to offer a private health insurance exchange to our clients."
"Liazon created the technology to provide a better model for businesses and people to buy benefits." said Michael Karp, Chief Revenue Officer of Liazon. "Through our technology, businesses can gain control over their health care costs while providing more comprehensive coverage to their employees."
Organizations interested in learning more about Assured Options, the AssuredPartners private exchange, should contact their local AssuredPartners benefit team for additional details.
ABOUT ASSUREDPARTNERS, INC
Headquartered in Lake Mary, Florida and led by Jim Henderson and Tom Riley, AssuredPartners Inc., a portfolio company of Chicago-based private equity firm GTCR, acquires and invests in insurance brokerage businesses (property and casualty, employee benefits, surety, MGA/wholesalers) across the United States and in London. From its founding in March of 2011, AssuredPartners has grown to approximately $380 million in annualized revenue and continues to be one of the fastest growing insurance brokerage firms in the United States with more than 80 offices in 27 states and a London office. Since 2011, AssuredPartners has acquired 69 insurance firms. For more information, please visit http://www.assuredptr.com.
###