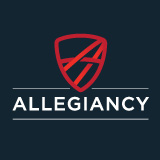 Richmond, Va. (PRWEB) September 15, 2014
Allegiancy, a Richmond-based commercial real estate asset manager, has a long track record of helping properties become profitable or more profitable. Based on that experience, CEO Steve Sadler announced the company's new blog series aimed at helping educate the commercial property investor and owner community.
The "Allegiancy shares News you Can Use" series will include topics such as "Four Ways to turn a property that's a liability into a financial advantage," "Three questions to ask a commercial real estate asset manager before you sign on," and "Top three issues for office building owners SOLVED: Tenants, Taxes, and Trash."
Allegiancy CEO Steve Sadler said, "After years of managing commercial real estate assets for investors and owners successfully, we have gained valuable insights that can help them maximize their returns. As one example, we know that details matter, and often there are low-cost, high-impact steps that an owner can take to make their property more attractive to existing and new tenants right away. This ultimately drives revenue and asset value."
"Our niche is to protect investors, and sharing useful information with them is one more way we can do that," Sadler said.
Allegiancy is sharing this information using its website http://www.allegiancy.us/blog, news releases http://www.allegiancy.us/news-room, Google+, LinkedIn, Facebook and Twitter.
# # #
ABOUT ALLEGIANCY
Allegiancy is changing the business of asset management for commercial real estate owners and investors. With an advanced technology platform and singular focus on serving as the owners' advocate, the company brings fresh vigor to an often poorly understood business. Combining its proactive Value Assurance℠ operational rigor with an intense focus on cash flow and profitability, Allegiancy is expanding on a track record of more than four decades of success.
Headquartered in Richmond, Va., and led by a team of seasoned professionals with more than 100 years of experience, Allegiancy manages properties that have outperformed their peers by 45 percent since 2006. The company has more than $300 million in assets under management (AUM) and delivers clients attractive returns and profitable, hassle-free investments in commercial real estate.
More information about Allegiancy may be found at http://www.allegiancy.us. To schedule an interview with Allegiancy's leadership, contact Audrey Bevel at audrey(at)allegiancy(dot)us or 866.842.7545 ext. 204, or (804) 201-7161.
This press release contains forward-looking statements within the meaning of the Private Securities Litigation Reform Act of 1995 and other federal securities laws. These forward-looking statements are based upon the Allegiancy, LLC's (the "Company") present expectations, but these statements are not guaranteed to occur. Furthermore, the Company disclaims any obligation to publicly update or revise any forward-looking statement to reflect changes in underlying assumptions or factors, of new information, data or methods, future events or other changes. Investors should not place undue reliance upon forward-looking statements. For further discussion of the factors that could affect outcomes, please refer to the "Risk Factors" section of the offering circular dated January 14, 2014 and filed by the Company with the U.S. Securities and Exchange Commission on January 15, 2014. The offering circular, and any supplements or updates thereto, is available on the EDGAR system located on http://www.sec.gov.