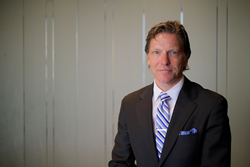 Irvine CA DUI attorney Dan E. Chambers has risen to the top of the crowd
Irvine, Ca (PRWEB) September 13, 2014
Residents of Orange County turn to OC Metro Magazine for breaking news and the best advice on what to see, do, and buy in their local neighborhoods. Now, with the release of the magazine's list of Top Attorneys for 2014, locals are advised to turn to Dan E. Chambers for the best DUI representation in Orange County.
OC Metro's list is based on ratings compiled by Avvo.com, a respected online legal services directory and Q&A forum. In addition to collecting reviews from real clients and from fellow attorneys, Avvo also collects data on education, training, licensing, speaking, publishing, awards, and disciplinary actions for every attorney with a profile on their site. This data is then fed into Avvo's proprietary algorithm to arrive at an attorney ranking that potential clients can use to help screen new attorneys.
Over 95 percent of all attorneys in the country are rated on Avvo, and out of all these attorneys Irvine CA DUI attorney Dan E. Chambers has risen to the top of the crowd. With a perfect 10 rating on Avvo, glowing client reviews, a host of peer endorsements, plenty of forum and article contributions, and no disciplinary issues on his record, it's no surprise Dan E. Chambers caught the notice of OC Metro Magazine and featured prominently in their list of the Top Attorneys for 2014.
Though Dan E. Chambers has a good reputation for all areas of criminal defense, OC Metro Magazine recognized Dan's effectiveness in DUI defense in particular. DUI defense is indeed his specialty and Dan has ample experience in assisting clients to avail themselves of the full protections of the law when accused of DUI. Dan handles both DUI of alcohol and DUI of drugs, providing representation in DMV hearings as well as in courtroom proceedings.
He and his team at Chambers Law Firm in Irvine CA take pride in leaving no stone unturned in their search for the best possible defense to DUI charges, scrutinizing everything from the quality of the prosecution's evidence, be it breathalyzer tests, blood work, field sobriety tests, etc., to the legality of the DUI stop itself. As OC Metro Magazine has noted, this detail-oriented and aggressive approach to his clients' defense puts Dan E. Chambers among the top DUI attorneys in Orange County.
About Dan E Chambers
The founder of Chambers Law Firm, Dan E. Chambers has been in practice for over 20 years. He earned his JD from Southwestern University School of Law in 1991, graduating second in his class. He then served as a Los Angeles County Deputy District Attorney for six years and was in private practice at other firms for approximately 15 years, handling a wide range of highly complex litigation matters. As a criminal defense attorney in Irvine CA, Dan's primary area of practice now involves the representation and defense of individuals and businesses in all types of criminal and administrative matters, in both federal and state court throughout southern California.
9107 Wilshire Boulevard Suite 450
Beverly Hills, CA 90210
Office: 949-246-1475
Toll Free: 855-397-0210
2600 Michelson Drive Suite 1700
Irvine, CA 92612
Office: 949-852-3540
Toll Free: 855-397-0210
Fax: 949-852-3501