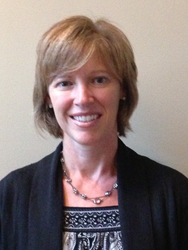 "Voccii brings deep knowledge and experience to home products, from grills to tools, appliances to tile and furnishings, we have more home product work than almost any other category and have worked with Lowe's suppliers for more than 20 years."
Charlotte, NC (PRWEB) September 16, 2014
Voccii, a premier Charlotte research, branding and strategy firm, has hired Mary G. Johnson in the role of research analyst and client support. Johnson most recently worked for the research division at Lowe's Home Improvement in Mooresville, N.C. The hire augments Voccii's deep practice in the indoor and outdoor home products category and mass retail.
"Voccii brings deep knowledge and experience to home products, from grills to tools, appliances to tile and furnishings, we have more home product work than almost any other category and have worked with Lowe's suppliers for more than 20 years." said Gayle Ireland, Voccii founding partner and research director. "We're growing rapidly, and Mary Johnson is a seasoned analyst with a great deal of experience in the implementation side of marketing. She complements our research and strategy practices perfectly."
Johnson has more than 17 years of experience in market research, communication, media relations, marketing, consulting, and customer service. A graduate of UNC Chapel Hill with a BS in business and marketing, Mary worked for more than a decade with Duke Energy, where she served stints in customer service, market research and public affairs. At Duke, she gained expertise with consumer panels, and helped develop and manage some of Duke's first consumer panels. Most recently, she worked at Lowe's as a Consumer Insights Analyst. She developed and implemented projects for advertising and brand tracking, corporate reputation and product research. She conducted secondary research with detailed reporting and managed outsourced research firms.
Ireland noted that currently, Voccii is working with a grill manufacturing firm, a home furnishings company, and a high performance indoor and outdoor fabrics company, doing customer insights, branding, merger and acquisition and product launch research and strategy.
"We're excited that our team is growing and we can offer our clients even deeper insights into one of their critical store channels," said Ireland.
Voccii offers all forms of market research, an innovative and comprehensive sports sponsorship research approach, and its proprietary method for data-driven branding and strategy development. The firm serves companies engaged in strategic planning, market strategy development, product launch and sales of professional service. This includes companies in the B2B, B2C and B2B2C segments, advertising agencies, and other research firms needing contract support.
####
For agencies and clients pressed to become more strategic in every part of their business, Voccii combines the best of market research with strategic insights, branding and consulting. Voccii reports the "what," the "so what," and predicts the "what's next." http://www.voccii.com