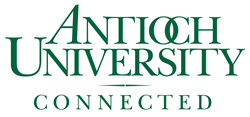 'By bringing this degree online, we're giving students access to the quality instruction, real-world practice, and social-justice emphasis that make our program unique.' Katherine M. Clarke, PhD, MBA, Professor and Chair, Clinical Mental Health Counseling
Yellow Spings, OH (PRWEB) September 16, 2014
Antioch University has introduced an online option of the Master of Arts in Clinical Mental Health Counseling from Antioch University New England. The new offering joins a growing list of programs offered through Antioch's online campus. The program is now enrolling for the spring semester starting January 2015.
"Antioch University New England's MA in Clinical Mental Health Counseling has a strong reputation in the field and a track record of preparing graduates for successful, meaningful careers in mental health counseling," says Katherine M.Clarke, PhD, MBA, Professor and Chair, Clinical Mental Health Counseling at Antioch University New England. "By bringing this degree online, we're giving students access to the quality instruction, real-world practice, and social-justice emphasis that make our program unique."
The program prepares graduates for a variety of settings in mental health counseling, including community agency work, substance abuse and addictions work, in-patient treatment, and college counseling. Students choose from a variety of electives or an optional concentration or focus to customize their degree in a way that mirrors their professional passion:
Substance Abuse and Addictions Counseling. Through courses in addictions and psychopharmacology and an internship in an addictions counseling setting, students complete most academic requirements for certification as a drug and alcohol counselor.
Counseling Military Service Personnel and their Families. Students train to help service personnel and their families address post-traumatic stress disorder, traumatic brain injury, substance abuse, depression, and family and work problems related to military deployment. Students learn skills to enhance resilience and help service members and their families build on their strengths.
According to the Bureau of Labor Statistics, jobs for clinical mental health counselors will grow by 29 percent by 2022. The MA in Clinical Mental Health Counseling addresses this demand. The degree will build your competency in eight core areas, as recommended by the Council for Accreditation of Counseling and Related Educational Programs (CACREP).
About Antioch University:
Inspired by the pioneering work of 19th-century educator Horace Mann, Antioch University promotes higher education that incorporates the common good, values experiential learning and is inspired by a diverse academic community. Antioch University provides learner-centered education to empower students with the knowledge and skills to lead meaningful lives and to advance social, economic, and environmental justice.
A private, nonprofit institution, Antioch serves approximately 5,000 adult students online and at five campuses in four states.
# # #