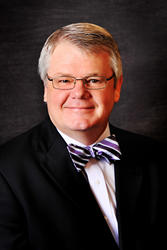 Memphis, TN (PRWEB) September 15, 2014
Today, Helios, a workers' compensation specialty services provider, announces that the company's vice president of government affairs, Brian Allen, was selected to serve on the Commission to Recommend Reforms to Reduce Workers' Compensation Medical Costs in New Hampshire. In an Executive Order issued last week, New Hampshire Governor, Maggie Hassan, created the Commission. The purpose of the initiative is to bring together business leaders and experts from healthcare, insurance, and labor industries to recommend reforms that will create opportunity to reduce workers' compensation medical costs and ensure injured workers have access to quality care.
According to the Executive Order issued by Governor Hassan, medical costs in the state have grown to almost 75 percent of total workers' compensation dollars spent in New Hampshire, compared to about 60 percent nationwide. It also stated that New Hampshire ranked as the ninth-most expensive state for workers' compensation insurance in 2012—much of which driven by increasing medical costs.
The role of the Commission, as dictated in the Executive Order, is for the members of the Commission to review the laws and regulations of other states that have successfully reduced workers' compensation medical costs, and make recommendations on actions that could impact New Hampshire workers' compensation costs while ensuring access to high-quality care.
"I am honored to serve as part of this Commission," stated Brian Allen. "There have been many successful reforms in other states that New Hampshire can model to make a positive impact in their state."
The Commission's final report is due to the Governor on December 1, 2014.
About Helios
Helios, the new name for Progressive Medical and PMSI, is bringing the focus of workers' compensation and auto-no fault pharmacy benefit management, ancillary services, and settlement solutions back to where it belongs – the injured party. Along with this new name comes a passion and intensity on delivering value beyond just the transactional savings for which we excel. To learn how our creative and innovative tools, expertise, and industry leadership can help your business shine, visit http://www.firstfilltosettlement.com or call 800.777.3574.
# # #