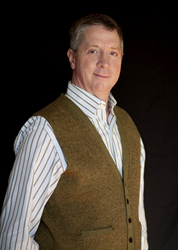 Starkville, MS (PRWEB) September 12, 2014
Dr. John W. Starr, Jr. of Golden Triangle Periodontal Center is celebrating Self-Improvement Month this September by educating his patients about dental implants. He also invites anyone who is missing teeth in Columbus and Starkville, MS to consider giving themselves the gift of a rejuvenated smile. As more people have experienced the difference that implants make, word is spreading about this preferred tooth replacement option. However, many still do not understand what implants are or how they can help. Implants are a permanent solution, and appear and function like natural teeth. In fact, they are increasingly becoming known as the standard of care for replacing missing teeth.
The old days of poorly fitting, removable dentures are quickly drawing to a close. Yet, many still picture the dentures they saw their parents or grandparents wear when they think about tooth replacement. As with other areas of technology, dentistry has changed greatly over the years. Dental implants are not removable appliances that lose their fit over time. They consist of a permanent post that Dr. Starr inserts into the bone, followed by a tooth colored crown, or implant supported bridge or denture, that matches surrounding teeth. The success rates of implant procedures are so high that patients keep them for the rest of their lives.
Those who are missing teeth in Columbus and Starkville, MS should understand that they are not alone. More than half of adults in the United States are missing one or more teeth. With dental implants, patients who have teeth extracted can continue their lives without a significant interruption. Until the bone heals around the implanted posts, patients can wear a temporary denture that allows them to go about their typical activities without feeling embarrassed by the open spaces. Once the implants heal and Dr. Starr places restorations on the posts, patients can eat without diet restrictions. They enjoy the fact that none of their friends or associates can tell the difference between implants and natural teeth.
Dr. Starr invites local residents to participate in Self-Improvement Month and learn more about tooth replacement with implants by visiting his website. He also schedules consultations to discuss treatment options with those who are missing teeth in Columbus and Starkville, MS. Patients can schedule appointments online or by phone.
About the Doctor
Golden Triangle Periodontal Center is a periodontal practice offering personalized dental care to patients in Starkville and Columbus, MS. Dr. John W. Starr received his B.S. in chemistry from Mississippi State University and then attended the University Of Mississippi Dental School. He specialized in periodontics at the University of Alabama in Birmingham. Dr. Starr is part of one percent of dental professionals providing the LANAP® FDA cleared laser procedure for gum disease and periodontal treatment. To learn more about Golden Triangle Periodontal Center and the dental services, visit their website at http://www.jwstarrdmd.com/ and call (662) 798-4103.