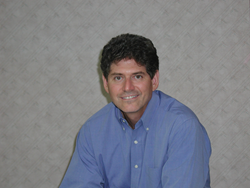 Montgomery, AL (PRWEB) September 12, 2014
Dental patients who are suffering from tooth loss are encouraged to improve their dental health and appearance during Self-Improvement Month this September, by receiving dental implants in Montgomery, AL from Dr. Wayne Yarbrough. Patients who promptly have missing teeth replaced are more likely to retain their bone mass and keep their remaining teeth from slowly moving out of place.
Dental implants in Montgomery, AL serve a much more important function than simply beautifying the smile and erasing all traces of tooth loss. Although patients often experience an increase in self-confidence once missing teeth are replaced, they also enjoy the important benefit of jaw bone stimulation. When empty sockets are left unfilled for prolonged periods of time, the jaw bone in the affected area begins to degrade due to a lack of stimulation. Over time, the jaw bone can potentially degrade to such a great extent that dental implants are no longer an option without extensive bone grafting procedures.
Patients who wish to retain as much of their jaw bone as possible are urged to seek prompt treatment for missing teeth, regardless of the cause. While dentures are a good option for some individuals with missing teeth, they lack the ability to stimulate the jaw bone and thus do not contribute to the maintenance of healthy bone density. Bridges are also available for patients who do not wish to undergo surgery for dental implants, but they rely on healthy adjacent teeth in order to stay in place and are not an ideal option for patients who have multiple missing teeth or who do not want to compromise the health of their existing teeth.
Because dental implants are placed directly into the jaw and then integrated into the bone itself during a process called osseointegration, they are extremely strong and are designed to last a lifetime as long as they are cared for properly. During the procedure, titanium posts are surgically inserted into the jawbone, and then given time to heal and integrate into the bone tissue. Once this process is completed, the posts are then fitted with natural-looking permanent crowns.
All Montgomery residents with tooth loss are invited to improve their dental health and appearance in honor of Self-Improvement Month by receiving dental implants from Dr. Yarbrough's Montgomery, AL practice.
About The Doctor
Dr. Wayne Yarbrough is a periodontist offering personalized dental care for patients in Montgomery, AL since 1984. Dr. Yarbrough graduated from the University of Alabama and the University of Alabama Dental School, and received his certificate in periodontics. He is part of one percent of dental professionals providing the LANAP® FDA cleared laser procedure for gum disease and periodontal treatment. To learn more about Dr. Yarbrough and his dental services visit his website at http://www.yarbroughperiodontics.com and call (334) 230-5288.