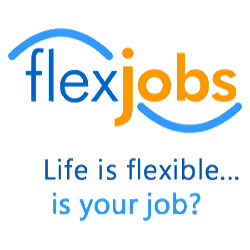 The top 10 companies will surprise people because they aren't necessarily big names, but they are offering a lot of freelance opportunities.
Boulder, CO, (PRWEB) September 16, 2014
In conjunction with the launch of its 100 Days on Freelance Jobs campaign, FlexJobs has analyzed the freelance job listings in its flexible job database to determine the top 55 companies hiring for freelance jobs. With freelancers now representing 34 percent of the U.S. workforce, according to a new study from the Freelancers Union, these 55 companies show the surprising range of contract opportunities available today.
This data is based on jobs posted to the FlexJobs site between August 2013 and August 2014. The companies on this list comprise a range of industries, including education, writing, translation, graphic design, consulting, accounting and finance, web development, entertainment, healthcare, and sales and marketing.
"Some of the most recognizable companies on the list include GoPro, Time Warner Cable, Bloomberg, Expedia, Nintendo, and Ancestry.com. But the really interesting thing is that there are so many small- and medium-sized companies tapping into talented independent professionals--freelancers--to find the best people to grow and expand their businesses," said Sara Sutton Fell, CEO and founder of FlexJobs. "I think the top 10 companies will surprise people because they aren't necessarily big names, but they are offering a lot of freelance opportunities."
For the complete list of the top 55 companies hiring for freelance jobs, visit the FlexJobs blog here.
"Freelance opportunities have allowed companies from this list to tap into a talent pool of educated and highly skilled job seekers who don't necessarily fit the traditional mold, while adapting quickly to the needs of their businesses," noted Carol Cochran, director of HR at FlexJobs.
The study from the Freelancers Union found that financial motivation was what spurred many of the current freelancers: 68 percent said they freelanced to earn extra income; 42 percent said they did it to have a flexible schedule. More than half of the freelancers in the study said they chose the freelance path by choice and two-thirds say they believe freelancing is a more respected career path than it used to be.
With professionals' growing interest in flexible work schedules, and technology allowing for work to take place anywhere, freelance job growth will continue. During its 100 Days on Freelance Jobs campaign, which begins on September 15th, 2014, FlexJobs will offer free career advice, resources, and webinars to help freelancers explore career options and find jobs.
"The demand for freelance jobs is growing and these 55 companies acknowledge that more flexible job options can help attract and retain the best candidates," Sutton Fell stated. "Our 100 Days on Freelance Jobs initiative will help freelance job seekers by providing career advice and tips specifically geared to the freelance and contract industry."
About FlexJobs
FlexJobs is the leading online service for professionals seeking telecommuting, flexible schedule, part-time, and freelance jobs. With job listings in over 50 career categories and opportunities ranging from entry-level to executive, freelance to full-time, FlexJobs offers job seekers a safe, easy, and efficient way to find professional and legitimate flexible job listings. Having helped over a half million people in their job searches, FlexJobs has been featured on CNN, the Wall Street Journal, Forbes, and Good Morning America, among hundreds of other trusted media outlets and is a proud partner in the 1 Million for Work Flexibility initiative. For people who want to find a job situation that allows more work location freedom, FlexJobs has released a list of the top 100 employers that have historically hired for jobs with work-from-home, telecommuting, and remote arrangements.