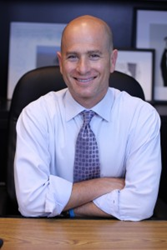 Our goal is to help people return to the sports and activities that they love, and this new website will help us to do that.
Beverly Hills, CA (PRWEB) September 16, 2014
Dr. Eric Millstein of Beverly Hills is pleased to announce the launch of ACLsurgeryLA.com, a specialty website devoted to the diagnosis and treatment of various ACL injuries. As an avid sports lover and athlete, Dr. Millstein focuses on offering patients the best options for treatment and recovery from injuries to maintain active, healthy lifestyles.
"We're very excited for this opportunity to offer patients a resource dedicated specifically to ACL injuries and treatment," says Dr. Millstein. "Our goal is to help people return to the sports and activities that they love, and this new website will help us to do that."
The ACL (anterior cruciate ligament) is one of the four major ligaments that provide stability to the knee, and the one most prone to injury. While many recreational and professional athletes like Tiger Woods often undergo surgery to repair a torn ACL, 70% of injuries are the result of twisting or landing on the knee at an awkward angle. Dr. Millstein works with each patient to determine the best treatment and recovery plan for each injury.
"Because there are so many different types of ACL injuries, creating a portal where patients can access the latest information on new, cutting-edge techniques as they evolve, as well as testimonials from patients who have undergone successful ACL repair, is incredibly important to us," adds Dr. Millstein.
Arthroscopic surgery, an innovative method of treating ACL injuries, offers patients many advantages over traditional open knee surgery. A minimally invasive procedure, arthroscopic surgery can sometimes be performed on an outpatient basis, allowing for a shorter hospital stay. Potential additional benefits of arthroscopic surgery include:

Lower risk of complications
Accelerated recovery time
Less scarring
Less pain following procedure
ACLSurgeryLA.com serves as a one-of-a-kind hub for information and resources on ACL injuries and treatment, where Dr. Millstein shares his expertise on everything from injury prevention to returning to health and physical activity after surgery and rehabilitation. Visitors to the site can find detailed and reputable information on everything from knee anatomy and ACL tear symptoms to specifics of how ACL tears and injuries can vary according to age and gender.
Dr. Millstein graduated with AOA honors and academic awards from the School of Medicine at the University of Pennsylvania, and then completed his orthopedic residency training at the University of Chicago. Dr. Millstein also spent 18 months at the Southern Orthopedic Institute in Van Nuys as a fellow in Sports Medicine and Arthroscopic surgery and continues to study, teach, and utilize the most current techniques in both joint preservation and joint replacement surgery. Dr. Millstein is Board Certified by the American Board of Orthopedic Surgery and has presented research on long-term outcomes of ACL reconstruction and arthroscopic rotator cuff repair. He is a member of the American Academy of Orthopedic Surgeons and the Arthroscopy Association of North America.
If you would like to learn more about Dr. Eric Millstein, please call 310.595.1030 or visit http://aclsurgeryla.com/.