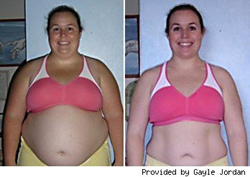 Diet Doc created their gluten free, medically supervised diet plans that help patients avoid gluten allergies while losing excess fat.
Los Angeles, CA (PRWEB) September 15, 2014
Many people have difficulty losing excess weight because their diet plans are not sensitive to those with gluten allergies. The intolerance to this protein found in wheat causes side effects that may include diarrhea, fatigue and joint pain. With this in mind, Diet Doc developed their medical weight loss programs that incorporate the most important principles of various diets, including the Atkins Diet and the Paleo Diet, to develop their gluten free diet plans to help patients avoid gluten allergies while losing excess fat quickly and safely.
At Diet Doc, each patient will consult online with a physician who intimately understands the science of fast weight loss and what combinations of foods trigger negative side effects, cause weight gain and prevent fast weight loss. Because Diet Doc has partnered with Telemedicine, the most current technology that enables patients to choose from the best health care and weight loss providers in the country, patients can lose weight with gluten free diet plans without leaving the comfort of their own home. http://www.dietdoc.com/weight-loss/diet-doc-vs-other-diets
During the consult, the doctor will review the patient's health history, medical conditions and past attempts at weight loss to identify any improperly functioning organs, hormonal imbalances or any cellular toxicity that may be causing weight gain or hindering weight loss. Patients will receive a full, written report of the findings. For those patients who desire faster weight loss results, recommendations may include enhancing their gluten free diet plans with Diet Doc's exclusive diet pills and weight loss supplements that will reset the metabolism while preventing side effects typically associated with dieting and gluten allergies.
New patients will then work closely with Diet Doc's certified nutritionists to create gluten free diet plans that are, both, appealing and interesting. These gluten free diet plans are specific to each patient's nutritional, medical and lifestyle needs and incorporate some of the patient's personal food preferences with healthy, gluten free food choices that will help their body quickly burn excess fat. Patients will learn to incorporate lean meats, vegetables and other healthy food items that are appropriate for a gluten free diet into their daily routine and will also receive a copy of Diet Doc's exclusive cookbook featuring over fifty pages of low calorie meal suggestions and recipes.
Because Diet Doc clients are able to finally realize fast weight loss results without suffering side effects typically associated with following a gluten free diet, more and more dieters are choosing these programs to reach their weight management goals. The company encourages those who suffer with a gluten allergy and want to lose excess fat safely and successfully, to call today to schedule a free and confidential consultation.
About the Company:
Diet Doc Weight Loss is the nation's leader in medical, weight loss offering a full line of prescription medication, doctor, nurse and nutritional coaching support. For over a decade, Diet Doc has produced a sophisticated, doctor designed weight loss program that addresses each individual specific health need to promote fast, safe and long term weight loss.
Diet Doc Contact Information:
Providing care across the USA
Headquarters:
San Diego, CA
(888) 934-4451
Info(at)DietDoc(dot)info
http://www.dietdoc.com
Twitter: DietDocHCG
Facebook: DietDochcg