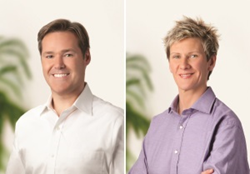 As we continue to grow in North America, Dallas is the perfect location for office expansion.
Columbus, Ohio; Phoenix, Arizona; Dallas, TX (PRWEB) September 15, 2014
FacilitySource, the world leader in facility maintenance management for geographically dispersed real estate portfolios, is pleased to announce the appointments of Jarrod Johnson and Lynn Robbins to the executive leadership team.
FacilitySource welcomes Jarrod Johnson to the role of Senior Vice President of Sales and Marketing. Johnson is responsible for overall company growth and the go-to-market strategy including both the sales and marketing functions. Johnson comes to FacilitySource from Xerox Business Services where he was the SVP & Group President of IT Services. At Xerox, Johnson managed a globally distributed team of over 1,000 IT professionals focused on delivering consistent IT operations support, exceptional client satisfaction, and outstanding business results at Xerox's largest and most strategic Retail & Consumer Products clients.
Johnson holds an MBA in International Business from Duke's Fuqua School of Business and a BA in Political Science & Religion from Gustavus Adolphus College.
"FacilitySource is especially focused on growth in 2015 and beyond. With Jarrod's exceptional track record of building sales teams and delivering growth in managed services I am extremely confident we will continue our exceptional growth trajectory," said FacilitySource CEO Bill Hayden.
In addition to his role as Senior Vice President of Sales and Marketing, Johnson will also lead FacilitySource's new Dallas, Texas office. The office is located at 2911 Turtle Creek Boulevard in Dallas and there are plans for continued expansion.
"As we continue to grow in North America, Dallas is the perfect location for office expansion. Not only is the market saturated with top clients and prospects, but Dallas is filled with great talent and offers a wonderful quality of life for our employees," said Johnson.
-more-
Additionally, Lynn Robbins joins FacilitySource leadership in the role of Vice President of Capital Projects. Robbins, formerly the Director of Construction for OfficeMax, has spent more than 15 years managing multi-million dollar capital construction projects for a large variety of retailers.
"We are thrilled to welcome someone with Lynn's proven track record in successfully managing and executing capital construction projects to the FacilitySource management team," said Hayden.
Robbins received her Bachelor of Science from the University of Iowa. In addition, Robbins serves on the SPECS Executive Advisory Board.
About FacilitySource
FacilitySource delivers customized facility management solutions to over 65,000 mall-based and non-mall-based retail and restaurant locations in the U.S. and internationally. Now with over $2B in annual spend management, FacilitySource provides its clients with knowledge from the industry's largest facility maintenance platform, best-in-class service through an Elite Network of service providers, proprietary technology that gives real-time access to the client's own facilities environment as well as to industry benchmarks, and a flexible approach that enables clients to optimize their brand, customer experience and facilities maintenance budgets. For more information, visit http://www.facilitysource.com.