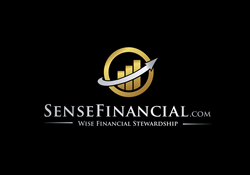 Everything they did was very well organized and they were available and responsive if I needed anything."
Los Angeles, CA (PRWEB) September 15, 2014
Setting up Solo 401k plan, one of the most popular 401 k plans for small businesses, is a great way to save on taxes. Daniel Nase, a client of Sense Financial Services LLC, recently shared his story and how he has discovered this effective tax-saving solution.
Daniel Nase engaged in real estate investment since he was a kid, by helping his grandfather with his rental properties. Growing up, he built a successful career through house flipping and only took a break from real estate after the market crash in 2006.
After seeing his father losing up to $350,000 in mutual funds from his retirement funds in 2008, Daniel decided to join the real estate market again to help his family regain control over their investments. They created a family trust to structure their investments, and later on founded BIC Real Estate Development Corporation. The investment group expanded from a family trust to a 48 million dollar corporation with a total of 350 members to date. BIC Real Estate Development Corporation gained 3 million dollars in value within the past 3 months.
Daniel shared: "We can help people by giving them better options than just buying CDs at the bank that pay 1%, earning 3-5% from annuities, or gambling their retirement in mutual funds that could pay them 10-12% or cause them to lose 50% in two years."
Even with his success in real estate investments, Daniel was still searching for 401 k plans for small businesses that allow him to invest his retirement funds in real estate. Solo 401k is the answer to his quest. After doing research on plan providers, Daniel found that Sense Financial offers the most cost effective solution and has the best reviews. He decided to come on board with the firm. Talking about Sense Financial, Daniel shared: "Everything they did was very well organized and they were available and responsive if I needed anything."
After setting up his Solo 401k plan with Sense Financial, Daniel realized that the tax savings is well worth the cost to set up the plan. This year he plans to shelter $50,000 of his income from taxes simply by contributing to the plan. He also recommends Solo 401k because the spouse of a Solo 401k plan holder can also contribute to the same account with no extra cost.
Sense Financial is California's leading provider of retirement accounts with "Checkbook Control": the Solo 401k and the Checkbook IRA. Over the years, they have assisted hundreds of clients obtain checkbook control over their retirement accounts while providing them with the ability to invest in virtually any investment class, including real estate, private lending, mortgage notes and much more without the need for custodian approval.
To learn more about Solo 401k, please visit sensefinancial.com