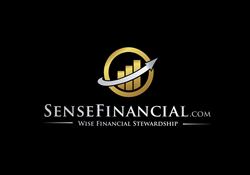 ... Aside from the self directed control and flexible investment options, Solo 401k plans also offer account holders the flexibility of a loan option
Los Angeles, CA (PRWEB) September 25, 2014
In an article published on September 11, 2014, CBS Money Watch revealed that credit card debts has rose up to $28.2 billion, a 66 percent increase over the same period last year. The fact remains that many credit card holders will be over their heads in debts. Sense Financial advises how 401k for self employed individuals may be able to help some people get out of this trouble.
For self employed small business owners, Solo 401k, a 401k for self employed individuals, has been known as a great retirement solutions. What many people don't know is that, aside from the self directed control and flexible investment options, Solo 401k plans also offer account holders the flexibility of a loan option. With this, account holders can borrow up to half of their account value, or up to $50,000, whichever is less. The loan can be used for any purpose, including financing personal debts, and only has to be paid back within 5 years to avoid tax and penalties.
Although Sense Financial does not recommend taking funds away from the investment accounts, in certain situations, a Solo 401k loan can help lower credit card debts. This solution comes with certain advantages:

A Solo 401k loan comes with an interest rate of Prime rate plus one percent. This is typically lower than credit card rate. By taking out a loan from their Solo 401k accounts to pay for credit card debts, account holders will be able to switch to a lower interest rate.
Interest payment is made toward the retirement account. Since the 401k for self employed individuals can act as the lender, all interest payments are to be paid directly into the account. So instead of paying other creditors, account holders can put money towards their retirement instead.
5 years payback period: The account holder can pay back the borrowed amount plus interest within a 5 year period. As long as payments are made quarterly and within 5 years, account holders will not be charged with any tax or penalty.
Sense Financial is California's leading provider of retirement accounts with "Checkbook Control": the Solo 401k and the Checkbook IRA. Over the years, they have assisted hundreds of clients obtain checkbook control over their retirement accounts while providing them with the ability to invest in virtually any investment class, including real estate, private lending, mortgage notes and much more without the need for custodian approval.
To learn more about Solo 401k plan, please visit sensefinancial.com.