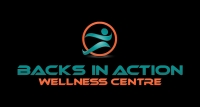 Chiropractic medicine seems to be a mysterious profession to most people
Vancouver, BC (PRWEB) September 13, 2014
East Vancouver chiropractor from Backs in Action Wellness Center, a renowned Vancouver chiropractic clinic, has recently published a blog busting many myths surrounding chiropractic medicine. In this latest blog on the topic, Dr Shervin Ranjbar has answered many common questions and clarified several myths that people have regarding this branch of medicine. Apart from demonstrating the difference between the services of a chiropractor and that of a physiotherapist, he has also explained how safe chiropractic medicine and procedures are.
"Chiropractic medicine seems to be a mysterious profession to most people," states Dr Ranjbar. "As a chiropractic doctor, I often have people ask me questions, and I'm happy to answer them to the best of my ability. Our East Vancouver Wellness Centre, Backs in Action, is a great resource — when we don't know an answer, I'll refer people to the appropriate sources so that I can inform the inquisitive."
While explaining what a chiropractor actually does, Dr Ranjbar stated that a functional chiropractor utilizes his expertise to uniquely assess the patient's posture, his movement patterns and his functional requirements to meet day to day, occupational and athletic demands. By focusing on biomechanical deficiencies in a proactive manner, the doctor can help the patient minimize his chances of injury, pain and dysfunction. A chiropractic doctor may refer patients in need of specific physical training to physiotherapists to maximize their recovery and keep them optimized.
About Backs in Action
Backs in Action is a Vancouver chiropractic clinic that provides a wide range of services for its clients, which are all focused on helping to relieve pain and encourage a balanced and enjoyable life. The team at Backs in Action consists of passionate and committed individuals, who are all highly skilled in their areas of expertise. Backs in Action is located in Suite #203 at 1750 East 10th Avenue, in Vancouver, British Columbia. For more information regarding the direct billing and plan coverage, call 604-876-9977.