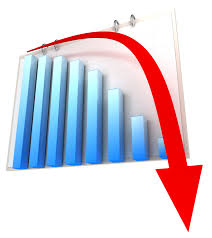 inventories have fallen on a year-over-year basis for 33 consecutive months!
Chicago, IL (PRWEB) September 13, 2014
Peoples Home Equity was intrigued by a recent September 4th Corelogic release titled "Foreclosure Inventory Down 34 Percent Nationally From a Year Ago." The housing data, analytics, business information provider highlighted the fact that national inventories are down 34% from a year ago in July at just 640,000 homes, "or 1.3 percent of all home with a mortgage, down from 976,000, or 2.4 percent, in June 2013." Not only is this large decline satisfying, but perhaps equally as impressive is that inventories have fallen on a year-over-year basis for 33 consecutive months!
The amount of completed foreclosure in July also fell 21% to 586,000. Also, "seriously delinquent inventory fell to 1.7 million loans, a 23.7 percent drop from July 2013" which Peoples Home Equity attributes to the strong downtrend in the unemployment rate since late 2010.
Corelogic highlighted that "The five states with the largest year-over-year drop in the foreclosure inventory were: Arizona (-49.3 percent), Utah (-49.2 percent), Idaho (-47.3 percent), Nebraska (-45.2 percent) and Florida (-44.8 percent)." Peoples Home Equity was a bit surprised not to see Nevada rank among these top five. This could be due to a slow process of bank lending in the area.
Peoples Home Equity is a lender which is always willing to work fast with prospective mortgage applicants. In fact, the lender encourages new applicants to finish their paperwork quickly to hasten the submission and see if the individual is approved for a loan or not. The need for speed is especially important when it comes to foreclosures. With housing prices on a steady uptrend and nation foreclosure inventories in a steady downtrend, bargain priced real estate is no longer easy to come by in some areas. If one wants any hope of competing against cash buyers and acting quickly, they must first be approved for a mortgage.
Contact a Peoples Home Equity loan officer today at: 262-563-4026