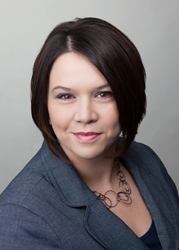 Content marketing is a response to the consumers' desire for free, accurate information. Instead of reaching customers through ads, companies serve as credible resources for information. In doing so, they build trust, loyalty & sales. Emilia Andrews
Philadelphia, PA (PRWEB) September 14, 2014
Having a strong online presence is as important for brick and mortar stores as it is for e-commerce sites. Developing an online presence can include both inbound and outbound marketing strategies. Outbound marketing generally involves paying for online display ads, search engine keywords, etc. Inbound marketing focuses on building the brand through the creation and distribution of original, engaging content that provides valuable solutions to target audience problems, at no additional cost to the consumer (such as PPC and other media buy options).
Examples of inbound marketing, also referred to some as content marketing, are visible all over the web. But doing this form of marketing and doing it well are not the same thing. A recent survey of B2B companies showed that while 93% of respondents used inbound marketing, only 42% felt they were effective.
Why Content Marketing?
For anyone who's not familiar with the purpose of content marketing, here's a quick overview. Before the internet, customers relied heavily on advertising and sales people to learn about a product. But once information started appearing online, customers began to educate themselves before making a purchase.
Content marketing is a response to the consumers' desire for free, accurate information online. Instead of reaching customers only through advertising, companies realized they could position themselves as credible resources for information. In doing so, they built trust, loyalty and sales.
Improve Your Online Presence
Ramping up a company's online presence happens in two areas, content and distribution. If you're looking for ways to improve your online presence, start with a core strategy – Solve a problem.
Here are 5 Tips for Problem Solving:
1. Know Your Target Audience - In many ways the fundamentals of content marketing are the same as traditional marketing. It starts with a very clear picture of the target audience, the ideal customer including: Age, gender, marital status, number of children, income, geographic location, and education all factor in. Some brands have one ideal, while others have multiple target audiences. Evaluate this information to develop a strong content marketing plan.
2. Discover Their Pains and Desires - Once the target audience is clearly defined, look at the pains and desires that drive this group. Are they status conscious, concerned about the environment, or both? Do they want to know how to grow organic food, so they can eat healthier? Do they want to learn to how to work on their car, so they can save money? What does your product or service offer that will help take care of your audience?
3. Identify the Most Pressing Problems Related to Your Brand - Traditional marketing identifies problems and offers products or services as the solution. Content marketing also identifies problems related to the brand, but solves them more often with information than product.
Let's take a client of ours, DeckMAX, deck cleaning company as an example. They know their target customers are home-owners, ages range between 35-65, have families, and middle class incomes, but need to stay on a budget. A problem that fits the brand: How to help our consumers get the most out of their decks.
4. Create Content That Helps Solve the Problem -- Using the example of the deck cleaning company: A great solution might be a series of blog posts and short videos explaining how to clean and restore your deck. Many consumers enjoy DIY projects, so helping them make the most of the DeckMAX products all while empowering them to use the products as best as possible has served them well.
However, the consumer engagement that helped their online presence had nothing to do with their products and services! Consumers wanted to know: How to decorate a deck on a budget; party themes; deck gardening; and great cooking and grilling tips. Once they know that they can get valuable home, gardening, and DIY project advice for free, they keep coming back to the site.
5. Share or Distribute Content, Ask for Sharing and Invite Feedback – Our decking company will post the blogs on their website. But they will also take further steps:

Given their target audience, the company will share the content using social media channels that appeal to their ideal customers, like Facebook, Twitter, Pinterest and YouTube.
Studies show that simply asking readers to share content results in a higher number of shares. So our deck cleaning company will make this request. In doing so, they help build their audience.
Engagement is a key aspect of content marketing. Therefore, the deck cleaning company will ask readers to contribute reviews, testimonials, stories and their own tips and pictures to help them become a part of the DeckMAX family.
Finally, the company will monitor these interactions, to learn more about the target audience and what they want to know. It will also frequently monitor analytics to determine effective keywords and phrases and to verify that the engagement is with the consumer, not a competitor. This will inform future content creation.
Beholder is a creative content agency specializing in content marketing services, film and video production, web design & development, and social media marketing. To find out how Beholder can help improve online presence, please contact Beholder.