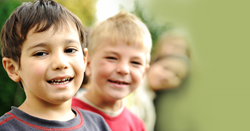 Videos of bullying could be helpful to educate parents, teachers and teens about the dangers of bullying and cyber bullying and how words could hurt.
London, UK (PRWEB) September 15, 2014
Videos of bullying fill every social media outlet out there. From real life stories of bullying to student projects, bullying videos are out there. But are they watched? Do they educate children on bullying awareness? Do they serve a purpose? NoBullying investigates the plethora of videos of bullying available online in an article released today.
The article features several types of bullying videos all designed and edited to serve a certain purpose. From bullying cartoons to videos of bullying or cyber bullying victims telling their sad stories, everyone seems to have something to say about bullying today but are those messages and words coming across to the other side or are their words left unheard and unnoticed?
When looking at bullying and anti bullying videos, one video springs to mind, that is the video of Amanda Todd, a cyber bullying victim who took to Youtube to tell her story of online abuse and cyber bullying and her battle with depression and self harm following those traumatic events. Amanda eventually couldn't handle it and took her own life. The video is still available on Youtube and remains as a harsh reminder of the reality of cyber bullying for the victims and their families.
Many teens have embarked on creating bullying awareness videos related to school bullying and school violence in an attempt of creating their own stop bullying campaign. While their efforts and desire to end bullying in their circle is to be commended, the truth remains that many of those brilliant videos go unnoticed by school administrators and community members who still brush bullying as "sticks and stones" or "boys will be boys" rhetoric.
The article also looks at the importance of showing younger children bullying videos. While some children are being active in raising bullying awareness, other children have no idea what effects their actions and words could have on their school mates or online friends. Children and teens are in desperate need to be heard and understood without having to brush with hate speech and violent actions in school and online.
Ciaran Connolly, Co Founder of NoBullying, notes that these questions need more research on the parents' side. There is no one article or one resource that could parents at ease when it comes to their children's safety in school and online.
Connolly says "No parent will ever be 100% trusting or assured when it comes to their children's safety. Videos of bullying could be helpful to educate parents, teachers and teens about the dangers of bullying and cyber bullying and how words could hurt."
He added that parents and teachers should make a point to educate the younger generations about the sad outcome of bullying online and offline. According to Connolly, it is quite imperative to press for more firm laws condemning all acts of bullying and harassment.
NoBullying.com features many pages dedicated to parents, teens, teachers, health professionals as well as posts related to cyber safety and the latest news about law making concerning curbing Bullying worldwide as well as inspirational Bullying Poems and famous Bullying Quotes.
The website regularly updates its bullying statistics and cyber bullying statistics as it is essential to understand how widespread the bullying epidemic is. It also regularly runs cyber bullying surveys and questionnaires to get recent updated statistics on everything related to cyberbullying.
He also added that anyone suffering from bullying in any form or way can always find advice and help on the NoBullying website – but if anyone is suffering from severe bullying or cyber bullying, the best thing is to talk to someone locally – a parent, teacher or local organization that has been set up to help with specialized councilors to deal with this topic.