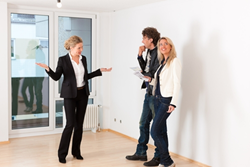 Too often, first timers will become attached to a property
Chicago, IL (PRWEB) September 14, 2014
First-time home buyers are bound to have a few mishaps on their path to homeownership.
The process of buying a home for the first time is complex according to The Federal Savings Bank. Several experts are available along the way to help rookies and veterans alike when trouble arises. Whether it be advice on applying for financing or finding the right home, loan officers, real estate agents and other professionals are there to help. However, the availability of these resources won't always prevent first timers from stumbling along the way.
Here are four common mistakes and tips made by first-time home buyers:
1. Do not over extend finances. Before shopping for a house, buyers should determine a budget. This plan includes what they can afford to spend on the home, as well as what they can spare for expenses after they move in, such as utilities and property taxes. These limits should guide the home selection process. Too often, first timers will become attached to a property and spend their maximum budget. There should always be some room for closing costs, the down payment and other expenses.
2. Buyers should not show that they are falling in love with a house. With a limited budget, it can be hard to find a home that is financially and aesthetically pleasing to a buyer. As such, it's no surprise some rookies gush over the first home they find that is attractive and affordable. There's nothing wrong with getting excited, but these emotions should be hidden from the sellers and their agents. If those parties discover a buyer is emotionally invested in a home, they gain leverage in the price negotiations.
3. Do not forget the home inspection. In the same vein of containing emotion, buyers shouldn't let their love of a house cloud their judgment regarding issues that aren't immediately visible. Property inspections are every home buyer's best friend, as they reveal certain problems that only an expert will notice.
4. Understand the costs of homeownership. The price of a home is much more than what buyers put down at the closing table and pay over the life of their home loans. There are utilities bills, property taxes, home maintenance expenses and homeowners insurance costs that must be paid regularly. First timers need to ensure they can handle all the financial demands that will come with purchasing the home they choose.
For information about affordable financing that can help you get a home you love, contact the Federal Savings Bank, a veteran owned bank.