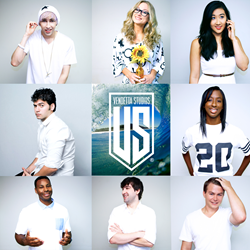 "Vine is an exciting new and untapped resource for brands to make a huge impact online. Vine is a smart bet for any company looking to have a technological edge over the competition."
Los Angeles, California (PRWEB) September 17, 2014
Today, Vendetta Studios, a full service advertising and production company, announced that they will be launching as the first company to specialize in Vine video advertising for brands and companies around the world. After Vine's milestone of more than 100 million people watching Vine Videos across the web each month and 1 Billion Loops every day, brands looking to get more exposure for their products are flocking to Social Media's hottest new trend.
Vine is a video sharing service that launched in 2012 and acquired by Twitter. Users can record and edit six-second long looping video clips and easily share on other services such as Facebook and Twitter. Companies have been quickly allotting campaign budgets toward Vine in the 6-figure range to organically reach their customer base.
"Vine is the perfect space to have an advertising campaign for any type of brand. Since there are only six-seconds to work with, videos instantly make an impression on the viewer and provide analytics for each upload." Vendetta Studios CEO David Lehre shared, "We look forward to helping brands around the world tap into this growing market and reach more potential buyers on social media."
About Vendetta Studios: Vendetta Studios is based in Los Angeles, CA. Founded in 2004, they have produced some of the most watched viral videos on the web over the last decade, with a total 100 million views accredited to date. Vendetta Studios recently worked on successful campaigns with Coca-Cola, Cox Communications and Jason Derulo. Visit http://VendettaStudios.com for more.