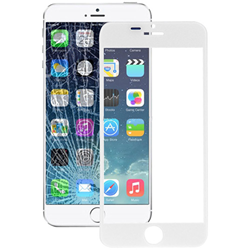 Perfect quality for repair stores
ShenZhen,China (PRWEB) September 20, 2014
Along with the launching of the iPhone 6, more and more online stores start running an iPhone 6 parts wholesale business. One of these stores is phonelcdwholesale.com. The store announced that it can provide all kinds of accessories and spare parts for iPhone 6 lines - iPhone 6, 4.7inches, and iPhone 6 Plus, 5.5 inches.
Let's access the store to find out what it can provide for repair stores. After the entry to the front page, you will find the iPhone part is listed in the first position of the top-left navigation. The leading position reveals that the store has taken iPhone parts wholesale as their core business. Move the mouse cursor to display all the sub-categories under the main category iPhone parts. iPhone 6 spare parts and iPhone 6 Plus spare parts, no surprise, comes ahead of other sub-categories incorporating all the predecessors of iPhone 6.
Click iPhone 6 spare parts in hyperlink to enter the selection of replacement parts of iPhone 6. There are a variety of spare parts in grids, ranging from costly screen replacements, digitizer touch screens, and exquisite flex cable ribbons. The screen replacements of iPhone 6 are available in black and white for the iPhone 6 comes with three color schemes for its finishes.
Shift the focus to the quality. There are a variety of different spare parts of iPhone 6 in the marketplace, mainly including original OEM version and third-party version. Unlike the original OEM parts with the most perfect compatibility and flawless feature, the spare parts of third-party somehow have an uncertain defective rate and may not fit the device perfectly. Thus, for the repair shops or DIY lovers, they should carefully choose the appropriate parts in phonelcdwholesale to perform their repairs.
Not only do phonelcdwholesale serve customers with the products of the richest variety, they also deliver the high-quality products at best price. Customers can easily find what they need. Additionally, customers never worry about the receipt of defective parts for all the accessories have gone through strict inspections for cosmetic and compatibility. Besides, LCD replacements and other parts perform the real machine tests using genuine devices, such as iPad, iPhone, and Samsung Galaxy S5.
Superior customer service is another bright spot of the online store wholesaling cell phone parts and tablet parts alike. Customers can contact with the customer service staff by any means of communication. They will respond to all the inquiries within 24 hours. Phonelcdwholesale offers six month standard warranty for most of the items on the line.
About phonelcdwholesale.com
Phonelcdwholesale.com, an online shop, offers the main business of the tablet and cell phone parts wholesale. Since 2011, Phonelcdwholesale has supplied more three thousands diverse products for the customers from U.S., European area, Asia and other areas.