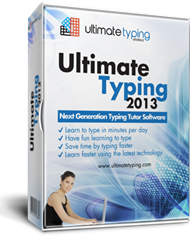 History has shown that the Twitter community will not hesitate to red flag a typo or misspelling.
New York City, NY (PRWEB) September 18, 2014
Ultimate Typing™, the best typing tutor today, shares some tips with Twitter users that will help them improve their Twitter experience, eReflect announces. The blog post entitled, "7 Twitter Tips to Turn Yourself Into A Pro" advises Twitter users to use the geotag feature in order to engage Twitter users nearby. The chances of getting an informal get-together because of a tweet re-tweeted from a particular location are higher than many social media experts think, notes eReflect.
Another tip Ultimate Typing™ and eReflect share with readers is to make the most out of the 140-character tweet limit. For people not really into constraining themselves, the typing software developer recommends using an application that lets users write longer tweets that are parsed into the official format.
It's crucial that Twitter users set up email notifications for their Twitter activity. This way, they know right away what tweets or conversations they should engage in and how their tweets are impacting the online community. Setting smart email notification alerts will save users valuable time and give them a clear, accurate idea of how their tweets are doing and who is seeing them.
eReflect encourages readers to improve their typing skills to ensure they always publish error-free tweets. History has shown that the Twitter community will not hesitate to red flag a typo or misspelling. For that reason, the best thing to do is to write grammatically flawless and typographically accurate tweets every time. The touch typing software designer, eReflect, emphasizes this point, saying, "Level up your Twitter mastery by improving your typing speed and accuracy. Who is going to retweet a tweet full of typos?"
There are many applications and services that help people make the most out of their Twitter experience. eReflect recommends that users consider apps like Tweriod, an app that lets people know when the majority of their followers are on Twitter and take advantage of those times of the day to drive up engagement. People don't have to hire a social media marketing guru to improve their Twitter experience, because a few smart tweaks to one's approach can have a substantial, positive impact, eReflect concludes.
*********
For more details on Ultimate Typing™ please visit http://www.ultimatetyping.com/.
About Ultimate Typing™
Ultimate Typing™ software is designed specifically for the improvement of typing skills. Created by eReflect, a world leader in e-learning and self-development software, Ultimate Typing™ has been informed by the latest developments in the science of touch typing.
Since its creation in 2006 by Marc Slater, the company has already catered to over 112 countries all over the world, offering products with the latest cutting-edge technology, some of which are among the world's most recognized and awarded in the industry.