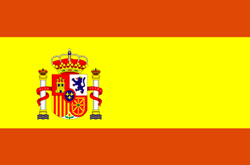 The good news about [Spain's] real estate market made us look at reaching out to its business owners that much sooner.
(PRWEB) September 29, 2014
"We've been looking at increasing our presence in countries where business owners could benefit from professional assistance as they look at thriving in a crowded or recovering marketplace," said Joseph Ferriolo, director of Wise Business Plans, which provides custom written and designed plans to companies in a variety of industries across the world. "We've worked with clients from Spain before, but the good news about its real estate market made us look at reaching out to its business owners that much sooner."
Ferriolo said a growing real estate market offers information about more than housing.
"When people are buying houses, that means they feel economically secure enough to take on large debt, which in turn indicates that the industries where people work are offering better job security -- an offshoot of success."
As Wise rolls out specialized research and planning support across different global markets in 2015, Ferriolo said Spain is among the countries the company is looking to focus on first.
"The Spanish economy is an old one, and resilient. We are excited to be a part of its continued growth into the new year and beyond."
Wise Business Plans (http://www.wisebusinessplans.com), staffed with professional MBA writers, researchers and financial experts, is a trusted partner for businesses across a broad spectrum of products and services. Our mission is to empower our clients to make the best possible business decisions, boost company performance and facilitate their funding success by laying the groundwork for strong businesses that excite, inspire and retain talented and exceptional employees.