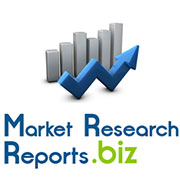 Latest Publication On China PTCA Balloon Market Investment Report, 2014-2016
Albany, NY (PRWEB) September 16, 2014
PTCA balloon, as a indispensable medical device in percutaneous coronary intervention (PCI), serves not only as a delivery system for stent, but also as a device for pre-/post-stent dilatations. Therefore, the development of PTCA balloon industry is closely related to that of PCI.
View Full Report at http://www.marketresearchreports.biz/analysis/223135
As national economy develops and people's living standard improves, the number of patients receiving PCI has been on the rise year by year, and totaled 454,505 cases in China in 2013, up 16.9% from a year earlier. Demand for PTCA balloon during the same period reached 1.186 million sets, rising by 13.8% on a year-on-year basis.
Despite year-on-year growth in the number of PCI cases in China, the penetration is still very low. In 2013, 309.42 per 1 million were people receiving PCI treatment in China, compared with 1800 cases in the United States, showing a vast space for development of the Chinese PCI market and a bright future for PTCA balloon industry. It is expected that China's demand for PTCA balloon will hit 1.824 million sets by 2016.
Download Detail Report With Complete TOC at http://www.marketresearchreports.biz/sample/sample/223135
At present, the Chinese PTCA balloon market is still dominated by foreign companies, such as Medtronic, Abbott, Boston Scientific, Goodman, Terumo, etc. However, local Chinese PTCA balloon companies are improving their competitiveness, with overall market share rising to about 40% in 2013 as opposed to 20% in 2009.
Local Chinese PTCA balloon companies include Lepu Medical, MicroPort, JW Medical, Yinyi, Neich Medical (Shenzhen), Synexmed, Sino Medical and Demax Medical, of which Lepu Medical, MicroPort, Neich Medical (Shenzhen) and Sino Medical manufacture both PTCA balloon catheter for delivering coronary stent and PTCA balloon, JW Medical manufactures only PTCA balloon for delivering coronary stent, and Demax Medical produces only PTCA balloon.
Browse All China Market Research Reports at http://www.marketresearchreports.biz/country/China
MicroPort is a bellwether in the Chinese coronary stent system market. On Jan. 20, 2014, MicroPort announced that it would acquire drug-eluting stent-related assets of Cordis under Johnson & Johnson. After the acquisition is completed, MicroPort's share in drug-eluting stent market will rise by over 10%. This will also promote company's business development of PTCA balloon for delivering coronary stent. MicroPort now can manufacture more than 200,000 sets of PTCA balloon annually.
Lepu Medical is a leading player in China PTCA balloon industry. The company now has PTCA balloon dilatation catheter capacity of 100,000 sets and coronary stent delivery system capacity of 170,000 sets.
Related Reports
Global Telemedicine Market (Specialty, Cardiology, Dermatology, Neurology, Orthopedics, Emergency Care, Internal Medicine, Gynecology, And Others) And Services (Tele-Consultation, Tele-Monitoring, Tele-Education, Tele-Training, Tele-Care, And Tele-Surgery) - Industry Analysis, Size, Share, Growth, Trends And Forecast, 2014 - 2020
View Full Report at http://www.marketresearchreports.biz/analysis/222492
Telemedicine is the evolved format of traditional medicine that provides medical care to millions of individuals worldwide with the benefits of cost efficiency and convenience of location. The basic difference between traditional healthcare technology and telemedicine is the use of telecommunication technology to provide patients and medical practitioners the convenience of location, cost and time. With the advent of communication technology in medical sciences, telemedicine revolutionized the overall framework of healthcare. Patients were no longer subjected to travel or waiting periods and could seek medical attention at the comfort of their homes.
Download Detail Report With Complete TOC at http://www.marketresearchreports.biz/sample/sample/222492
This greatly changed the perception of medical practice, which is the major reason why telemedicine is currently considered synonymous with general medicine. Telemedicine involves the use of mobile communication technology and image/video transfer technology via the internet. The internet has provided the basis for information exchange, which is stored and maintained by the servers present at either hospitals or telemedicine service provider company at a nominal cost. This research report provides a detailed analysis of the global telemedicine market and helps in understanding the various factors influencing the growth of the market.
Dialysis Products And Services Market (Hemodialysis Products, Peritoneal Dialysis Products; In-Center Dialysis Services And Home Dialysis Services) - Global Industry Analysis, Size, Share, Growth, Trends And Forecast, 2014 - 2020
View Full Report at http://www.marketresearchreports.biz/analysis/222496
Dialysis is a life-sustaining process that purifies the blood of kidney failure patient by cleaning waste products, removing extra fluids and by controlling the body's fluidic levels. Dialysis products and services market would be experiencing impressive growth majorly due to rising prevalence of chronic kidney diseases (CKD) and rapidly rising diabetic population. This report studies the global market for dialysis products and services from three major perspectives: product type, service type and geography.
Download Detail Report With Complete TOC at http://www.marketresearchreports.biz/sample/sample/222496
The stakeholders of this study include existing companies manufacturing dialysis products or providing dialysis services to the patients and new entrants who are planning to invest in this market. The report comprises of an executive summary section that provides a snapshot of the market with succinct information about market size and growth of different product segments, services, market share and geographic analysis of the global dialysis products and services market.
About Us
Marketresearchreports.biz is the most comprehensive collection of market research reports. Marketresearchreports.biz services are especially designed to save time and money of our clients. We are a one stop solution for all your research needs, our main offerings are syndicated research reports, custom research, subscription access and consulting services. We serve all sizes and types of companies spanning across various industries.
Browse Blog at http://todaysmarketplace.blogspot.com/