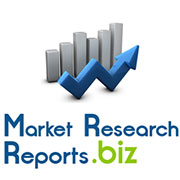 Big Data And Business Intelligence: Convergence Of Business Intelligence And Big Data Analytics
Albany, NY (PRWEB) September 15, 2014
The landscape of data gathering and analysis is rapidly changing as the amount of data generated in conjunction with data sources and means of extracting data continues to accelerate. One of the key issues is how to most efficiently and effectively realize value from this seemingly boundless sea of unstructured (Big) data.
View Full Report at http://www.marketresearchreports.biz/analysis/223138
Big Data is much more than its technical definition implies: A collection of data sets so large and complex that it becomes difficult to process using on-hand database management tool. Big Data is already changing the way business decisions are made since big data exceeds the capacity and capabilities of conventional storage, reporting and analytics systems, it demands new problem-solving approaches.
Business Intelligence (BI) represents a set of techniques and tools for the transformation of raw data into meaningful and useful information for business analysis purposes. BI has existed in various forms for a long time but arguably is lacking when it comes to unstructured data.
Download Detail Report With Complete TOC at http://www.marketresearchreports.biz/sample/sample/223138
This research evaluates the relationship between BI and Big Data including benefits, issues, and challenges in terms of planning and integration. The report also answers important questions such as:
Is BI being replaced by Big Data approaches?
How is Big Data clouding Business Intelligence?
What are the important steps in BI-Big Data integration?
All purchases of Mind Commerce reports includes time with an expert analyst who will help you link key findings in the report to the business issues you're addressing. This needs to be used within three months of purchasing the report.
Browse All Big Data Market Research Reports at http://www.marketresearchreports.biz/tag/Big-Data
Target Audience:
Business intelligence companies
Big Data and analytics companies
Data as a Service (DaaS) companies
Cloud-based service providers of all types
Data processing and management companies
Application Programmer Interface (API) companies
Public investment organizations including investment banks
Private investment including hedge funds and private equity
Explore More published Reports by Same Publisher at http://www.marketresearchreports.biz/publisher/4
Report Benefits:
Understand why we can't ignore Big Data, and what new insights Big Data can provide that BI can't today
look at limitations and risks involved in handling large unstructured data for better business decision making
Learn why there is a need to marry Big Data and BI solutions and the associated benefits and challenges
Learn the questions every organization should consider and find answers to them in order to overcome the roadblocks in implementing new data technologies that make the Big Data ecosystem
Related Report
The Big Data Market: 2014 - 2020 - Opportunities, Challenges, Strategies, Industry Verticals And Forecasts
View Full Report at http://www.marketresearchreports.biz/analysis/207041
Big Data originally emerged as a term to describe datasets whose size is beyond the ability of traditional databases to capture, store, manage and analyze. However, the scope of the term has significantly expanded over the years. Big Data not only refers to the data itself but also a set of technologies that capture, store, manage and analyze large and variable collections of data to solve complex problems.
Download detail Report With Complete TOC at http://www.marketresearchreports.biz/sample/sample/207041
Amid the proliferation of real time data from sources such as mobile devices, web, social media, sensors, log files and transactional applications, Big Data has found a host of vertical market applications, ranging from fraud detection to R&D. Despite challenges relating to privacy concerns and organizational resistance, Big Data investments continue to gain momentum throughout the globe. SNS Research estimates that Big Data investments will account for nearly $30 Billion in 2014 alone. These investments are further expected to grow at a CAGR of 17% over the next 6 years.
About Us
Marketresearchreports.biz is the most comprehensive collection of market research reports. Marketresearchreports.biz services are especially designed to save time and money of our clients. We are a one stop solution for all your research needs, our main offerings are syndicated research reports, custom research, subscription access and consulting services. We serve all sizes and types of companies spanning across various industries.