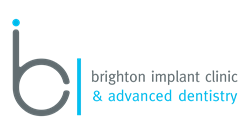 Smile With Confidence
Worthing, West Sussex (PRWEB UK) 17 September 2014
The New Brighton Implant Clinic features 8 dental surgeries with cutting-edge equipment for administering treatments and a full-range CT scan room for streamlined assessment and diagnosing of patients' needs. A new on-site dental lab is due to be installed this month for swift, precise construction of dental appliances customized to each patient's needs.
"Since 2009, we've served the dental needs of patients in East Sussex and throughout the UK. We're pleased to expand our services to serve the needs of patients in West Sussex with our quality treatment options," says Dr. Bruno Silva, Principal Dentist of the UK dental implants clinic. "Our facilities will be state-of-the-art and fully equipped to handle any patient need with promptness and care."
Brighton Implant Clinic is proud to have attained very high success rate in the field of dental implant treatments. The implant clinic promotes a friendly and patient-centered clinic that is prompt and efficient in giving its patients quality treatment solutions and takes the time to explain all that is involved.
'At Brighton Implant Clinic, all of our dental surgeons and staff are committed to empowering all patients to smile with confidence. We are focused on giving all of our patients a bright, healthy smile that lights up the room, and teaching them the information necessary for a lifetime of quality oral health," says Dr. Silva. "Our patients' health needs are our number one priority."
The Brighton Implant Clinic facilities have been carefully designed by experienced architectural firms specialized in designing world class dental clinics. The Brighton Implant Clinic facilities in Hove were awarded 'Best Practice Award' at the Private Dentistry Awards in 2009 and 'Most Attractive Practice' 2010. The first clinic was opened in 2009 in Hove, East Sussex and there are 3 other clinics in Brighton, Hailsham and the brand new one in Worthing. Dr. Bruno Silva who founded the clinic started placing implants in 2003 and became more interested in dental implant treatment after seeing the advantages this treatment provided for patients with missing teeth.
Dental implants were pioneered in the 1970′s by Professor Branemark of Sweden. Titanium implants are the most common type of implants used today in implant dentistry.
Visit Brighton Implant Clinic Worthing Branch: 29 Guildbourne Centre, Worthing, West Sussex, BN11 1LZ
Call Today to book your appointment: 0800 1116625