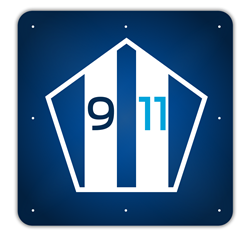 This industry is full of some of the most generous people in the world... I know the next event will be even bigger!"
Bloomfield, CT (PRWEB) September 15, 2014
World-leading bitcoin hardware supplier GAWMiners released a special limited edition bitcoin miner, The Remember Hashlet, late last week to commemorate heroes of September 11th and to raise donations for the 9/11 Memorial Fund.
Philanthropists and collectors alike eargerly bought the company's 500 limited edition Remember Hashlets within hours, raising over $10,000 for the charity overnight. The company's CEO Josh Garza proudly signed the check publically in the popular bitcoin forum, Hashtalk, Sunday evening.
"This industry if full of some of the most generous people in the world" said Josh Garza, CEO of GAW Miners. "The event will be even bigger!"
The Remember Hashlet charity event came as part of the GAW Miners' highly anticipated v1.8 update to ZenCloud, the leading and highly cloud mining platform company acquired for $8M earlier this summer. Widely considered the most robust and easy to use platform for running bitcoin miners in the world, ZenCloud is the industry's most popular cloud mining service.
In addition to launching the Remember Hashlet charity event, the update also included:

Launching the World's First Online Bitcoin Miner Exchange
The GAW Guaranteed Buyback Program
HashBoost "Overclocking" for Hashlet Prime Miners
Limited Edition "Legendary Hashlets"
The CEOs update public statement attracted a rush of positive responses from GAW Miners' customers, filling the HashTalk thread with over one thousand posts within hours of the announcement.
Garza also hinted at the company's plans for btc.com at the end of the statement with a teaser on Project Prime, the company's code name for it's revolutionary new bitcoin platform expected to launch later this year.
"BTC.com will change how the world uses bitcoin, forever", exclaimed Josh Garza. "We're taking Bitcoin mainstream"