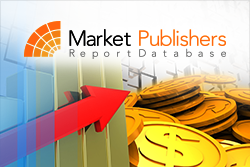 London, UK (PRWEB) September 15, 2014
District cooling is utilised for a wide range end-use applications, especially in the commercial and residential sectors, including offices, commercial complexes, airports, museums, residential structures, transportation, among others. The worldwide district cooling market is projected to reach a value of USD 29 billion by 2019, at a CAGR of just under 11.5% during 2014-2019. The market is primarily driven by high performance of district cooling technology, which results in improved reliability, reduced energy and water usage, decrease in ecological decay, efficient use of energy and reduced pressure on nations' electricity grid. Furthermore, such aftereffects as inaccurate evaluation of cooling demand and inconsistent cost recovery models need to be addressed first and foremost to boost the market. However, the market's growth has been limited by high upfront capital costs and non-synchronised development in the recent years.
The Middle East & Africa market is expected to grow at the fastest rate (over 16%) during the next five years worldwide owing to the rapid growth in the commercial and real estate sectors, which is marked by the soaring demand for energy and cooling during peak hours, which can in turn threaten national electric-grid security. The APAC market has high potential due to such emerging economies as India and China.
Topical research report "District Cooling Market by Application (Commercial, Residential, Industrial and Others) - Global Trends & Forecasts to 2019" worked out by MarketsandMarkets (M&M) is now available at MarketPublishers.com.
Report Details:
Title: District Cooling Market by Application (Commercial, Residential, Industrial and Others) - Global Trends & Forecasts to 2019
Published: September, 2014
Pages: 254
Price: US$ 4,650.00
http://marketpublishers.com/report/software/application_software/district-cooling-market-by-application.html
The research publication provides comprehensive and unbiased research and analysis of the global district cooling market, segmenting it by end-user application and geography, as well as estimating and forecasting to 2019 the market size by value and volume. The report analyses market limiters, drivers, opportunities, challenges, burning issues, and winning imperatives. Porter's five forces analysis, value chain analysis, and company market share data are included as well. Additionally, the study canvasses the competitive landscape and contains extensive profiles of 9 market players.
Report Scope:

In-depth overview of the worldwide district cooling marketplace.
Estimation of the market's size, by volume and value.
Examination the market dynamics (restraints, drivers, challenges, opportunities).
Overview of the hot issues and winning imperatives in the marketplace.
Granular analysis of the value chain.
Porter's five forces model.
Detailed market segmentation by end-user and geography (region and country).
Deep analysis of the competitive scenario alongside major industry developments.
Comprehensive profiles of 9 companies.
Market outlook including forecasts through to 2020.
More new research reports by the publisher can be found at MarketsandMarkets page.