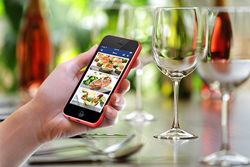 With LS One 2014 we wanted to make it easier and affordable for small to medium merchants to get immediate benefits, have less implementation cost and time, and reduce capital binding in expensive IT software
(PRWEB) September 16, 2014
LS Retail, a leading provider of Retail and Hospitality software solutions, announces the release of LS One 2014. This version focuses on the addition of new functionality to make it easier and more affordable to set up and run stores or restaurants, as well as some reworking and enhancement of existing functionality.
This new version of LS One assists time-starved retailers and restaurants to serve customers better. The efforts have been focused on the following areas: making LS One easier to operate, centralized returns and easier lookups, table management and seating improvements, flexibility with unit measures of sales, increased security with authentication login within the POS and store, subscription-based pricing with monthly payments as you go, as well as enhancement of existing functionality.
"At LS Retail, we remain committed to helping retailers and hospitality businesses stay ahead of the curve by continually implementing key features that support their business needs", says Magnus Norddahl, CEO of LS Retail. "With LS One 2014 we wanted to make it easier and affordable for small to medium merchants to get immediate benefits, have less implementation cost and time, and reduce capital binding in expensive IT software. With LS One 2014, you can serve your customers best in this changed world."
Norddahl continues: "Lower cost of ownership is the new regime. Therefore SMBs only want to pay for the functionality they actually use, creating the need for out-of-the-box functionality. The software must be easy to implement and the time to value must be reduced to a minimum."
About LS One
LS One is a modern and dynamic POS and Back Office solution for Retail and Hospitality businesses and provides rapid time to benefit at a low cost. With robust and flexible features it can be tailored to serve a wide variety of businesses regardless of their type and size. LS One is highly configurable, easy to learn and scalable to grow with your business. With LS One, the POS can operate offline and online. This accommodates many retailers' requirements of having items and prices available on the POS even if connection to the server breaks down.
Getting started with LS One is easy. Simply visit http://www.LSRetail.com and get in touch with one of our experts.
For a full list of the new benefits that LS One 2014 offers, please contact one of our experts.
About LS Retail
LS Retail is a leading developer of software solutions and services serving the retail and hospitality industries. With more than two decades of experience, LS Retail has been developing software solutions to make the shopping and dining experience a pleasure worldwide. LS Retail solutions help businesses around the world increase revenue, build loyalty, reach new customers and lower their costs of operations. LS Retail solutions have been installed by 2,800 companies with 47,000 stores operating 111,000 POS terminals worldwide.