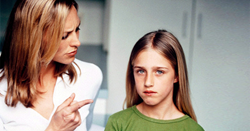 Living with domestic violence and child abuse is too heavy a burden for an innocent child to live with.
London, UK (PRWEB) September 19, 2014
Domestic Violence is defined as "the willful intimidation, physical assault, battery, sexual assault, and/or other abusive behavior perpetrated by an intimate partner against another". But, how are domestic violence and child abuse defined in the modern world? NoBullying explains in an article released today.
Domestic violence is abuse and that abuse is inflicted on others by what is called the "perpetrator". These perpetrators are responsible for their own actions. Domestic violence is about power and control. Gaining this power and control through whatever means necessary gives the perpetrator a sense of security. Through acts of intimidation, physical acts of violence, emotional control, psychological means, fear, and sexual abuse, these perpetrators gain this power and control over their spouses/partner.
Abusers are not always abusive, especially in the beginning of new relationships with partners. Understanding some of the reasons why partner abuse is so dangerous and how to spot potential red flags is a way for anyone to avoid any potential situation that may ultimately become harmful or even life-threatening.
Partner abuse is extremely dangerous because the abuse and violence itself involves two individuals who love and care for each other in most cases. When being abused by a partner, the victim often tries to reach out and attempt to change, fix, and help the abuser, rather than leaving and seeking safety.
As for child abuse, it may not necessarily be inflicted by family members; child abuse has a wide definition as, sadly, there are too many people out there who wouldn't mind abusing a child physically, sexually, emotionally or mentally.
When discussing the characteristics of child sexual abuse, it's usually described as an adult using his or her position within the family that results in forcing a child into unwanted sexual activity. The abuse includes fondling, masturbation, oral sex and intercourse, but doesn't always include physical contact. Exposure, voyeurism and child porn are included in this type of abuse.
Unfortunately, timely statistics and information about child sexual abuse is scarce because of the lack of accurate reporting of incidences and a true definition of this abuse. It's now well known among mental health and child protection agencies that child sexual abuse is more common than originally thought and is a grave problem within the United States.
Ciaran Connolly, Co Founder of NoBullying says "Too many children are affected by bullying, that is a fact. But living with domestic violence and child abuse is too heavy a burden for an innocent child to live with as well."
He added that parents and teachers should make a point to educate the younger generations about the sad outcome of bullying online and offline. According to Connolly, it is quite imperative to press for more firm laws condemning all acts of bullying and harassment.
NoBullying.com features many pages dedicated to parents, teens, teachers, health professionals as well as posts related to cyber safety and the latest news about law making concerning curbing Bullying worldwide as well as inspirational Bullying Poems and famous Bullying Quotes.
The website regularly updates its bullying statistics and cyber bullying statistics as it is essential to understand how widespread the bullying epidemic is. It also regularly runs cyber bullying surveys and questionnaires to get recent updated statistics on everything related to cyberbullying.
He also added that anyone suffering from bullying in any form or way can always find advice and help on the NoBullying website – but if anyone is suffering from severe bullying or cyber bullying, the best thing is to talk to someone locally – a parent, teacher or local organization that has been set up to help with specialized councilors to deal with this topic.