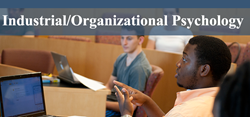 Rockville, MD (PRWEB) September 18, 2014
UMBC's IO Psychology Graduate Program's Information Session will be held on October 29, 2014 at 6 p.m. The session will provide an overview of the IO Psychology program's innovative curriculum and practice-oriented instruction, designed for working professionals.
If interested in attending, please RSVP online.
About UMBC's IO Psychology Graduate Program
UMBC's program is a unique, highly applied program, providing graduate training focused on developing skills that are relevant in today's job market, exploring and integrating important topics including organizational behavioral management, human factors, and professional human resources practice, and helping students develop a professional portfolio while building strong relationships with faculty practitioners and industry professionals.