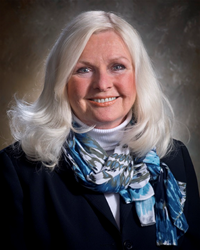 We commend them [Dr. Minzenberg and Ms. Murphy], and the many others in the state who worked on this effort, for their dedication to providing healthier environments for the state's youngest residents.
(PRWEB) September 16, 2014
Minzenberg is Co-Chair of the Pennsylvania Department of Education and Public Welfare and Deputy Secretary of the state's Office of Child Development and Early Learning. Murphy is Director of the Pennsylvania Early Learning Keys to Quality system, the state's highly-regarded quality improvement and professional development programs for child care providers in the state.
In partnership with the Heinz Endowments, Pennsylvania state agencies launched a 3-year statewide initiative to help early learning providers become some of the country's most environmentally healthy and environmentally friendly settings for early childhood education. The initiative included a special focus on reducing the prevalence of environmental toxins in early learning programs to protect the health of children and staff.
"Pennsylvania decided to become the first state in the nation to align environmental health and conservation best practices into the early care/early learning setting. Their Healthy & Green Initiative is an inspiration to all. We urge early care and learning leaders in other states to learn and adopt this model. We commend the leadership in Pennsylvania who saw and grasped this exciting opportunity," said CEHN Board Member Brenda Afzal.
"Dr. Minzenberg and Ms. Murphy faced many challenges in making this program not only a reality, but a success. We commend them, and the many others in the state who worked on this effort, for their dedication to providing healthier environments for the state's youngest residents. We know that healthier environments mean not only healthier children, but also smarter children."
"The commitment of Heinz Endowments allowed for an unprecedented opportunity to help providers address environmental heath challenges in their facilities through minigrants," noted CEHN Executive Director Nsedu Witherspoon.
Funding from Heinz Endowments meant that providers could receive grants of up to $5,000 for work such as radon mitigation, which is a grave concern in Pennsylvania and many other places around the nation, or addressing problems with drinking water, indoor air quality or other topics.
The first round of minigrants awarded almost $200,000 to providers and the state anticipates awarding another $285,000 over the next two years.
Another aspect of this initiative was to provide professional development sessions for child care providers from the Eco-Healthy Child Care® (EHCC) curriculum. EHCC is a science-based, award winning program operated by CEHN. Additionally, child care providers participating in the state's voluntary quality improvement program get credit from the state for their participation in the EHCC endorsement program.
CEHN's Community Award is one of several annual awards presented to distinguished leaders in the field of children's environmental health. Other award categories include Policy, Media, Science, and Youth Leadership. For more information on the 2014 Child Health Advocate Award Reception, visit: http://www.regonline.com/CEHNAward2014.
To see CEHN's past Child Health Advocate Award recipients, visit: http://www.cehn.org/archives/Advocate%20Honorees.
CEHN is a national, nonpartisan, nonprofit whose mission is to protect the developing child from environmental health hazards and promote a healthier environment.