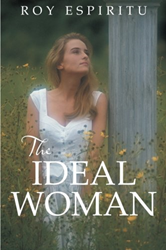 I believe you should write about what you know.
Milwaukee, WI (PRWEB) September 17, 2014
Imagine a country of more than 7,000 islands, populated by people from every corner of the Earth. Welcome to the Philippines, home to one of the richest and most diverse cultures in the world.
Author and Filipino immigrant Roy Espiritu's new book, "The Ideal Woman," features a mother and her daughter caught between American and Filipino culture. It presents the story of three generations of women embedded in the daily life of a highly traditional society. Side-by-side with the beauty of these traditions comes difficulty, double standard, tragedy and bravery.
"I believe you should write about what you know," Roy said. "Who better to describe Filipino culture than one who was born and raised in the Philippines?"
Just as "The Ideal Woman" is a story with a genuine setting, it is also based on real incidents of injustice and violence. It examines every angle of Filipino culture to reveal its beauty, even with its faults.
"Every culture has its share of good, bad, and unmentionable," Roy said. "Sadly, violence knows no culture. I wrote The Ideal Woman with the hope for it to be a life-affirming story of courage and redemption."
The Ideal Woman
By Roy Espiritu
ISBN: 978-1491730461
Available in softcover, hardcover, e-book
Available on Amazon and Google Books
About the author
Roy Espiritu is a physician who has worked in both the U.S. and Philippines and supports the volunteer doctor group Smile Train. He is an avid movie buff and can speak fluent Tagalog. Roy has been married for more than 30 years to his wife Alicia. They have three grown children.
# # #
**FOR IMMEDIATE RELEASE**
For review copies or interview requests, contact:
Craig Cainkar
(317) 602-7137
ccainkar(at)bohlsengroup(dot)com