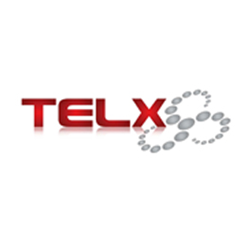 MIAMI, FL (PRWEB) September 16, 2014
Telx Computer's new IT Managed Placement Service fills the role of a fully staffed IT department for their client's business. Rather than hiring and maintaining a team of trained IT experts, Telx can save their client's time and money on developing and maintaining their network infrastructure, email hosting, web hosting, data storage, data backup and network security by outsourcing these services to a single managed service provider.
The Managed Service solution provides you a predictable monthly fee to cover all IT needs. They will monitor your complete network and should a problem arise 24x7 Data Evoltuion's team will be working on the issue, sometimes before you know there even is a problem.
Telx Computers, a Network Support company in Miami, today announced a new strategy for Enterprise Businesses, they now offer full time IT Managed Placement Solutions. IT Managed Placement solutions is a great way to provide proactive and direct network and application support to users in large corporations. Large corporations' demand immediate service, which requires an onsite IT administrator. There are two types of IT support that can be given, either full-time onsite or shared resources. Full-time IT On-site support has been the best IT solution for Enterprise Businesses, unlike Shared Support where a corporation has to share IT staff with other companies in outsourced centers. Telx is offering another solution for Enterprise businesses to have an On-site IT placement with a full IT back-bone infrastructure corporation.
Some of the key benefits behind Telx outsourcing IT services:

Telx is offering an IT Managed Placement package that will include a full company backup to the full time onsite technician, to help minimize downtime and expedite large projects, while maintaining quiet in the daily IT tasks. That includes sending extra technicians on site, and answering multiple remote support requests.
Every IT Admin needs time off or an occasional sick day. So that the corporation is not affected, Telx will supply a replacement technician that is familiar with the current network, daily IT routines and tasks, as well as moving forward with any new IT solutions that might be needed.
Telx will do the interviewing and will make sure that the IT admin has sufficient knowledge to supply the right solutions. Telx will also supply a transitional IT admin, so that a day doesn't go by without Onsite IT support.
Once an IT administrator has been hired, Telx will provide a full detailed training and an overview of the company's network infrastructure located in our CRM system.
One package one price: Telx will build a package that best suits the company's budget. This will include a full-time onsite technician that is combined with Telx's entire organization.
About Telx Computers: Telx Computers is based out of Miami, Florida. Since established in 2002, Telx Computers grew to become the 5th largest IT Company rated by PC magazine. Telx provides technology service to a diverse market with a network of multi station needs. Their solutions fill a void in the marketplace by providing the highest levels of technical service, security, responsiveness, and recovery.
For contact please call 1.800.698.3594 or visit http://www.telxcomputers.com/contact-us/.
Telx Computers' main offices are located at 17401 NW 2nd Ave., Suite #4 Miami Gardens, Florida, 33169.